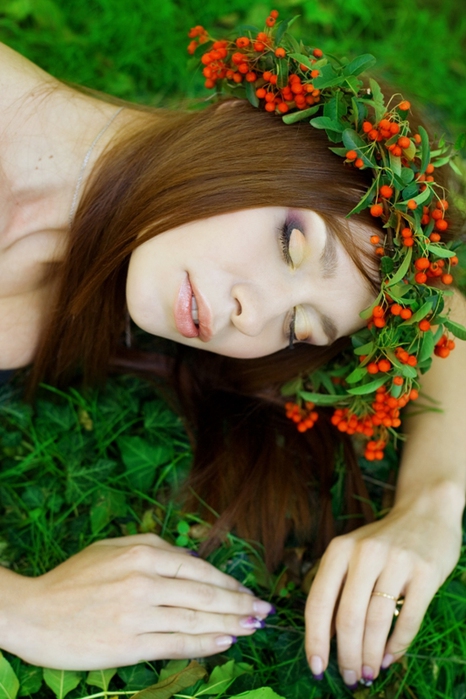 Rowan is widely used for cosmetic purposes. It is perfect for home masks. The rowan fruit contains many useful elements: vitamins C, PP, B1, B2, as well as carotene. Rowan is able to narrow pores, stimulate the synthesis of collagen, which tones up and slows the aging of the skin, and also removes inflammation and irritation of the skin. Has wound-healing, soothing and bactericidal effect.
Masks based on the fruits of mountain ash are suitable for different skin types, the main thing is to prepare them correctly.
For normal skin: you should mash 1 a tablespoon of mountain ash berries, add puree from apple quarter, and also 1 a teaspoon of natural yogurt or low-fat sour cream. The resulting mask should be applied to the face and decollete area for 15-20 minutes. Rinse it off first with warm water, then repeat washing with cool water. This mask tones, smooths the color and texture of the skin.
For oily skin: mix 1 a tablespoon of chopped berries of mountain ash, 1 a teaspoon of lemon juice and 1 a tablespoon of low-fat kefir. The resulting mask should be applied to the skin for 10-15 minutes. Rinse off the mask with cool water. The mask narrows the expanded pores, tones up and regulates the production of sebum.
Для сухой кожи: к 1 столовой ложке измельченных ягод рябины добавить по одной чайной ложке размягченного сливочного масла, меда и желтка, полученную смесь следует перемешать до однородной массы. Наносить на кожу лица и шеи толстым слоем на 15 минут. Смыть маску теплой водой. Эта маска питает, разглаживает и увлажняет кожу.