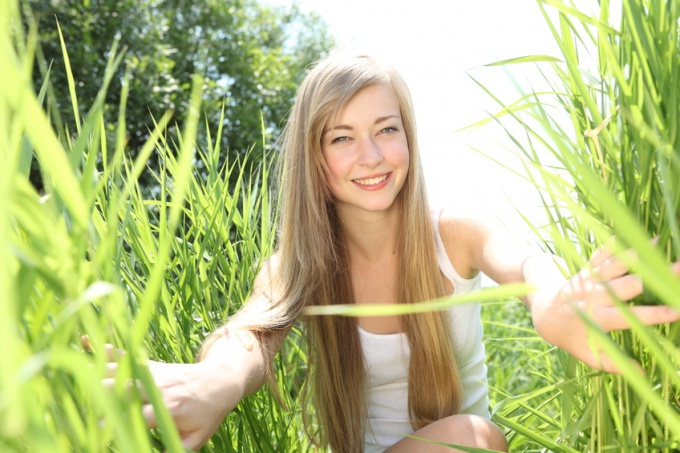 Long hair has long been considered a luxury and grooming for women. Most women of fashion dream of a beautiful and long spit. If you are the owner of a short haircut, then do not despair. It is enough to perform several procedures and rules to accelerate hair growth.
To begin with, protect yourself from the hair dryer, ironing and ploek. Hot air injures the hair, they become dry and brittle. Prefer natural drying. After you have washed your head, do not immediately comb your hair, as when combing, they can tear.
Attend a hairdresser once or twice a month. Cut off the pointed ends. So the hair will not be brittle and will look healthy and well-groomed. Accordingly, such a haircut will help hair growth. In care products, use shampoos and moisturizing balms to avoid dryness, and especially delamination of the tips. Once a week, apply nourishing and moisturizing masks.
When leaving the house on the street, take care to ensure that direct sunlight as little as possible fall on the hair. Wear headgear, the tips of the hair try to bend inward so that they are not exposed to direct sunlight. If you grow curls, then try to do without tight invisible and pinched.
Also, for a while you will have to give up stowage, because they glue and dry your hair, which in the future will negatively affect their growth. The principle of proper nutrition is also important. The scalp, like other cells of the body, should receive useful nutrients and minerals. Add to your menu vegetables and fruits, cereals and legumes. Necessarily in the diet should be protein, as well as foods containing vitamins A, B and E.