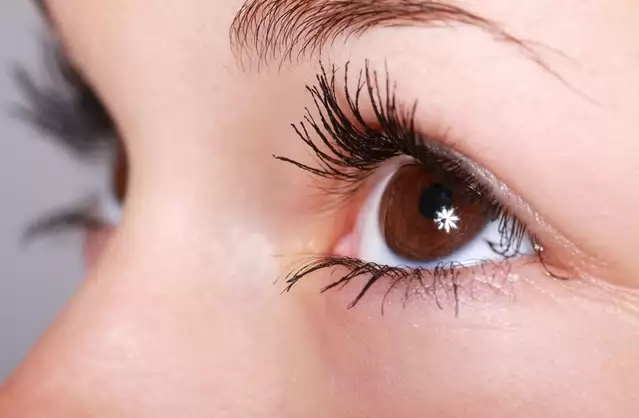 To grow long eyelashes that attract attention to the eyes and bring romanticism into the image, almost every woman dreams. Well, that does not require expensive products and salon procedures. A little patience and at home you can achieve an incredible effect.
Mix equal parts of glycerin and castor oil in a small cup. Glycerin can be bought at a pharmacy. Dip the cotton swab into this mixture and apply it to the eyelashes for the night. In the morning, rinse your eyes. Store the remnants of the mixture in a closing container for future procedures.
Use sweet almond oil for eyelash growth. Before going to bed, wash your face, wash off make-up, remove make-up from eyes. Then dip a small brush into the oil and gently apply on the eyelashes. Be very careful, oil should not get into the eyes. Leave the butter on the eyelashes and go to bed. Repeat this procedure every day for four weeks, and you will see a significant difference. Continue until the maximum effect appears.
You can also prepare a nourishing mask for eyelashes. To do this, take 1 a tablespoon of castor oil, 1 a teaspoon of aloe juice and a few drops of the vitamin A oil solution. Mix these ingredients until a homogeneous mixture is obtained. Such a mask should be applied to the eyelashes with a thin brush or cotton pad. This procedure should be done in the evenings, for 2-3 hours before bedtime. Immediately before going to bed the remnants of the mask, remove the eyelashes with a dry cotton pad, so that the eyelids do not swell up in the morning.