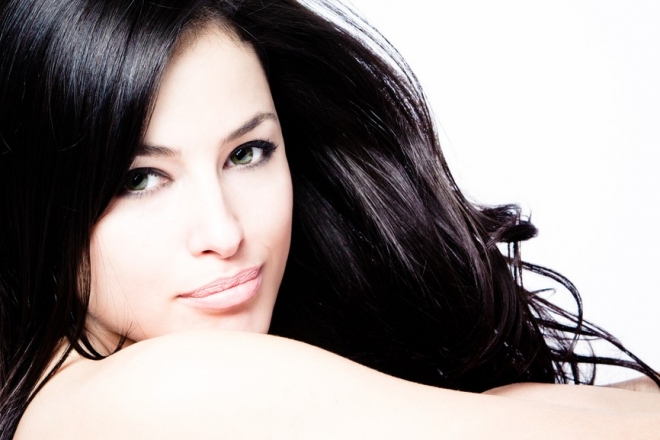 Hair is a woman's pride, so many women want them to be, as in advertising – thick and smooth. Shampoo, balm, masks very often do not give a result – the hair remains dull and lifeless.
How to return brightness to hair color
First of all, you need to take care of food. Unfortunately, without proper nutrition and the right amount of vitamins and minerals, it's not necessary to talk about hair health.
To improve the condition of hair, you can use a very simple means – essential oils and vegetable oils. Choose for yourself suitable, put it on your hair as a mask and evaluate the effect yourself.
By the way, not always expensive shampoos give the desired effect – try to use for washing your hair children's shampoos without perfumes and dyes.
You can also try this method of washing your head – add to your shampoo tea tree oil and rosemary oil (1 drop and 3 drops, respectively). Mix the oil and shampoo, apply the mixture on the hair, foam well, distribute along the entire length and hold on the head 10-15 minutes. Rinse the mixture with warm water and rinse the hair again with shampoo, but without any oils.
To give the hair brightness, you can use as a conditioner rinse chamomile with lemon juice. For its preparation, take 2-3 tablespoons chamomile flowers per liter of water and boil 3-5 minutes, then let it brew for about half an hour. Strain the broth and add the juice of half a lemon. With this compound, rinse your hair after washing. It is advisable to do this procedure in the evening, when you no longer have to go out.
Simple masks for brightness of hair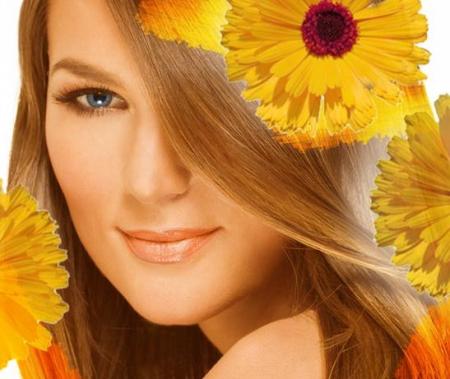 Depending on your "native" hair color, you can use different masks. So, for example, for owners of dark hair an excellent mask is a coffee grounds. You can specially cook coffee or use the rest after a meal – the main thing is that the coffee was enough to apply for the entire length of the hair. This "mask" should be kept on the hair for about half an hour, and then washed off with warm water.
Another simple means to make the color of dark hair more saturated – rinse them with strong tea or coffee. These funds strengthen the hair, but in this case, the effect will have to wait a while. It is also worth noting that the tea should not just brew, but cook it 15-20 minutes. When the drink has cooled, apply it on your hair and wrap it with a towel. Tea does not need to be washed off from the hair – just dry it naturally.
For light hair, you can use a mask with banana and almond oil – mash one fruit and add a few drops of oil. Spread the mixture along the entire length of the hair and hold 20-25 minutes, and then just wash the hair as usual.
There is an original recipe for redheaded girls – a mixture of beet and carrot juices. Mix about 150 ml of freshly squeezed juices and apply to clean damp hair. wrap the head with a film and a towel for a quarter of an hour, and then rinse with warm water.