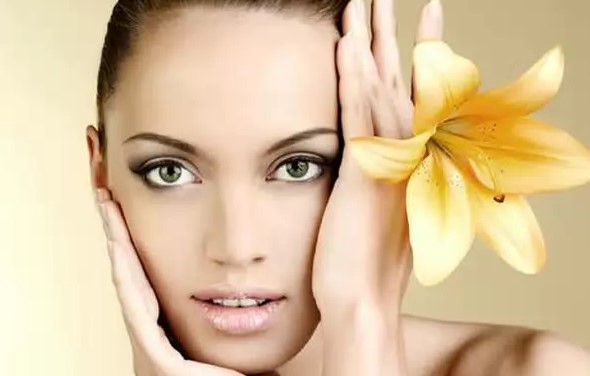 Black dots usually appear in people who have oily or combination skin. The causes may be hormonal changes in the body, excessive use of cosmetics, improper skin care, stress. With the help of simple ingredients that can be found in the kitchen, you can get rid of black spots in a few days.
Baking soda is an excellent tool for treating acne and getting rid of black spots. It easily cleans the skin from dirt. Take 2 teaspoons of baking soda and mix with a little bit of mineral water until the pasta forms. Apply abundant paste on the affected areas of the skin and gently massage. Allow the skin to dry for a few minutes. Rinse with warm water. Repeat the procedure should be 1-2 times a week.
The combination of oatmeal and yogurt gives an excellent remedy against black spots and blackheads. Make a face mask by mixing 2 tablespoons of oatmeal, 3 tablespoons of plain yogurt and a few drops of lemon juice and olive oil. Apply this mask to the entire face, leave for a few minutes. Then rinse your face with water.
One of the simplest and simplest folk remedies against black dots is fenugreek. Prepare a thick paste by mixing fresh fenugreek leaves with a little water. Apply the mixture to the affected areas and allow to dry for 10 minutes. Rinse with warm water. Use this method daily.
Lemon juice is also used in the treatment of acne, and also removes black dots. Nutrients and vitamins contained in lemon juice are useful for all skin types. Take half the lemon and drop a few drops of honey on it. You can also add a little sugar. Wipe gently face lemon, especially paying attention to sites with black dots. Rinse your face after 10 minutes. Repeat 1-2 times a week.
Another effective and natural way to get rid of black points is the English salt. Mix 1 teaspoon of English salt and a few drops of iodine in a small amount of hot water. Wait until the salt is completely dissolved. Allow the mixture to cool to room temperature. Using a cotton swab, rub the affected skin. Allow mixture to dry. Then wipe the face with a towel.