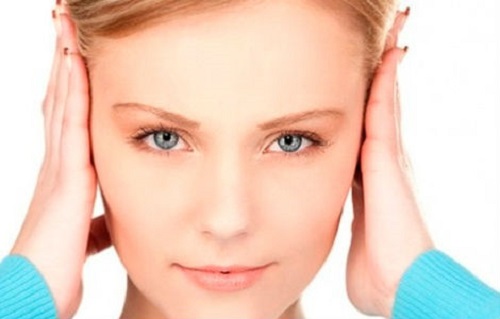 Acne causes people to lose confidence. In addition, when they leave, there are scars on the face, which without proper care turn into permanent. These effective home remedies will help you get rid of acne scars.
Lemon juice
To get rid of acne scars lemon juice will help. It contains vitamin C, which tightens the pores. Simultaneously with the antimicrobial effect and acids, it helps to reduce inflammation of the skin, and also to brighten it.
Wash your face and apply lemon juice diluted with water. Leave on 15-20 minutes and rinse with water.
Or
Dilute the lemon juice with unsweetened yogurt and honey. This mixture is rubbed into the skin, so that it is well absorbed. Do the procedure 3 times a week.
Apple vinegar
Apple cider vinegar perfectly nourishes the skin and heals acne scars. It has a light exfoliating effect and removes excess sebum. In addition, it contains the necessary vitamin, which makes the skin moisturized and smooth.
Dilute 1-2 teaspoons of vinegar in water. Dampen the cotton swab in the solution and wipe the problem areas of the skin.
Carrot juice
Carrot juice is also one of the home remedies against acne scars. It is rich in nutrients, especially potassium, which prevents dryness, peeling, cures lesions on the skin and dermatitis. Vitamin A in carrots helps the skin to recover faster.
Drink carrot juice every day.
Fresh milk
Lactic acid, contained in milk, removes not only the scars, but also makes the skin more smooth and shiny. Washing your face with milk is one of the effective and useful ways, how to get rid from acne. You can mix it with a little oatmeal to get quick results.
Aloe vera
Aloe vera gel is always used to treat small wounds and scars. In order to remove traces after acne, rub the gel taken from a fresh leaf, or apply essential oil of aloe vera directly to the injured skin.
Turmeric
Essential oils of turmeric have high anti-inflammatory properties. It is often used to combat scarring.
Turmeric powder mix with honey and apply directly to the scars. Leave overnight and rinse off the next morning.
Ginger
Ginger can inhibit the aging of the skin and prevent the formation of scars.
Cut fresh ginger into thin slices and gently rub them with the skin for 3-5 minutes. Repeat 3 times a day. In 2 weeks, the scars will disappear, and the skin will become soft and light.