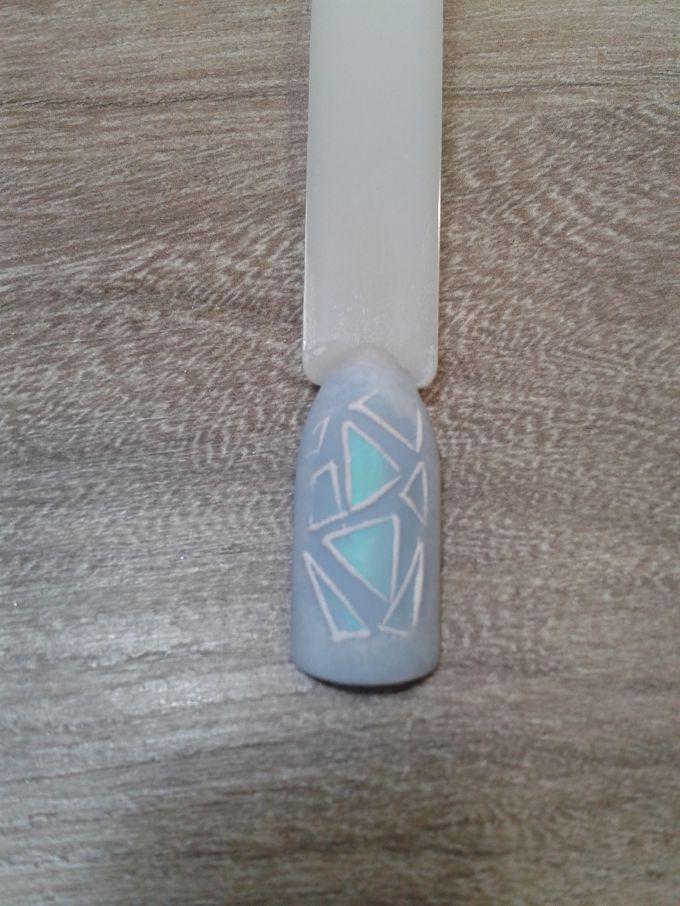 Actual winter design – an extraordinary beauty of ice. They look at the nails as real, fascinating and rivet your eyes.
You will need
– баф
– primer
– base
– matte top
– glossy top
– gel-lacquer of blue color
– гель-лак белого цвета
– foil for the design of "broken glass"
– white gel-paint without an adhesive layer
– velvet white sand or acrylic powder
– a thin brush
– Sponge for applying a foundation, or a flat brush
– a clincher or other liquid to remove stickiness
– rigid brush
The sample is shown on the tip, but a description is given of how this design is done on the nail.
Instructions
Standardly prepare the nail. We remove the gloss with a baff, and treat it with a primer. Cover the base with the lamp. Next, apply two layers of blue gel-varnish, both dried in a lamp.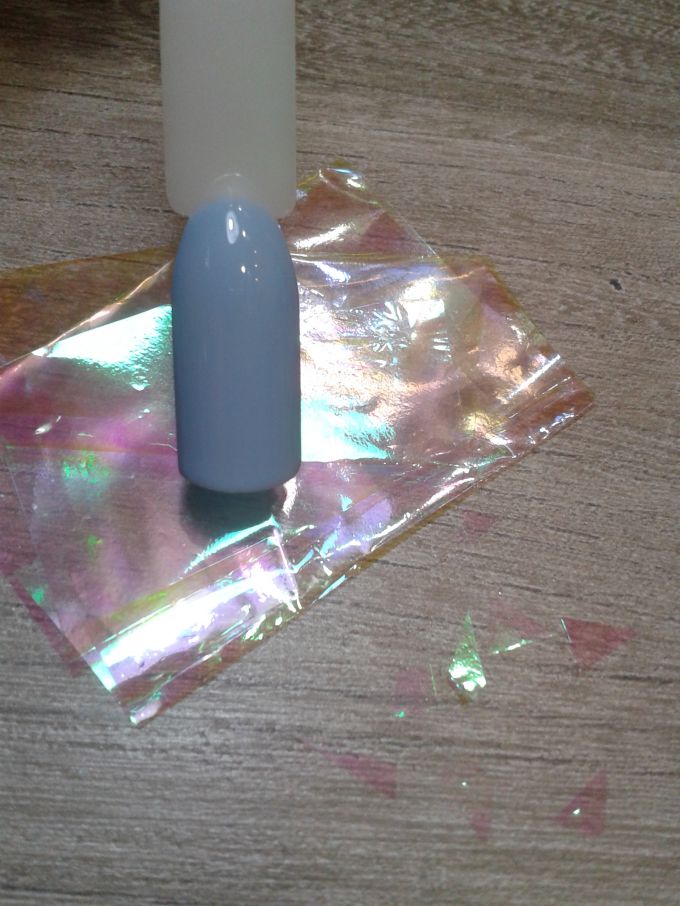 Take the foil "broken glass", cut off pieces of different shapes and sizes. We spread them on a sticky layer of colored gel-varnish. Top with a glossy top and dry in a lamp. Remove the sticky layer, and if on the surface of the nail from the foil are unevenness and roughness, lightly grind the buff, and apply a second layer of top. Dry in the lamp. Remove the sticky layer.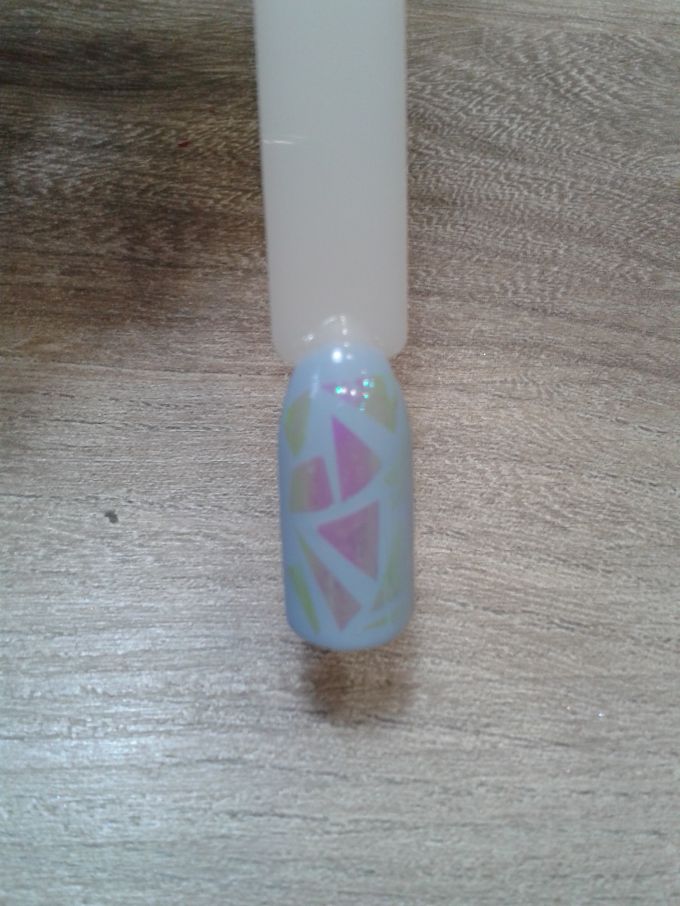 Next, take a triangular sponge for a foundation, or a flat brush, put on it a white gel-lacquer and light patting movements along the edge of the entire nipple make a stroke. This gives the winter snow-covered nails. Dry in the lamp. If necessary, you can make the second layer of the stroke.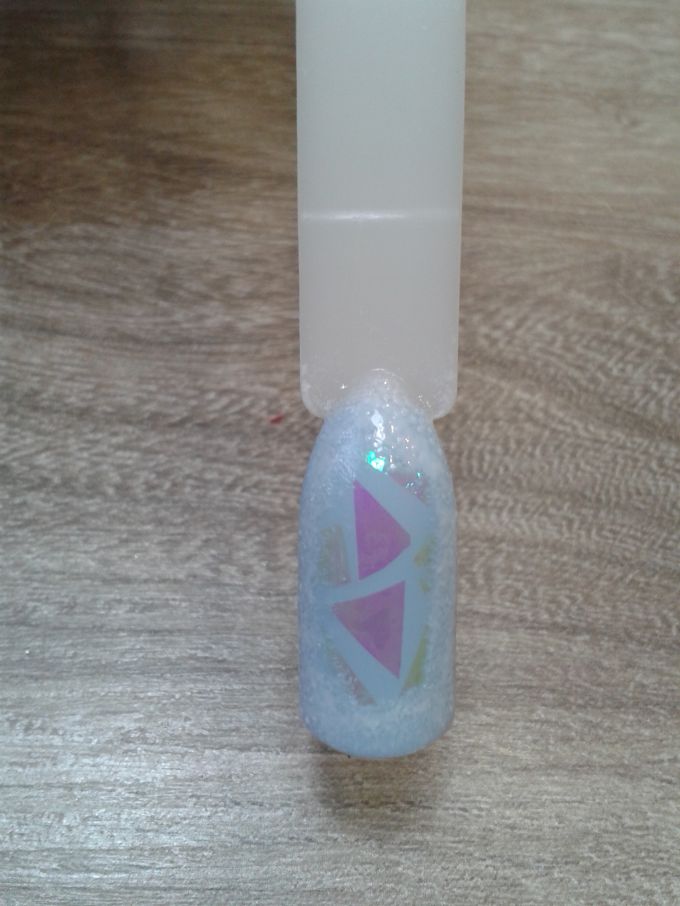 Cover the nail with a matte top and dry it in a lamp. Remove the adhesive layer if it is. The foil acquired a mysterious flicker under the matt top.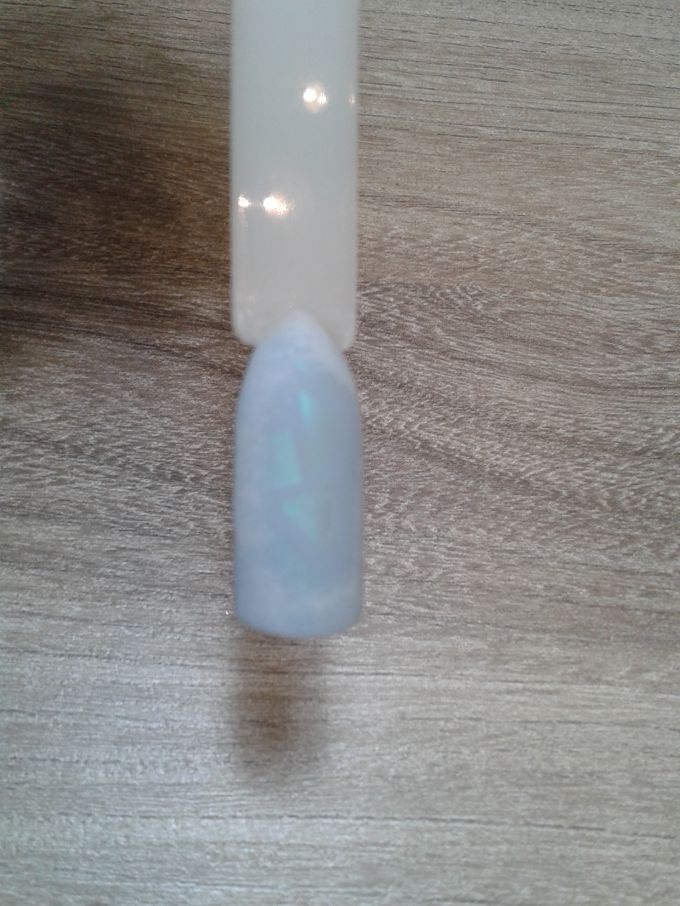 We circle the foil with white gel-paint, thus isolating the future ice cubes, do not dry it.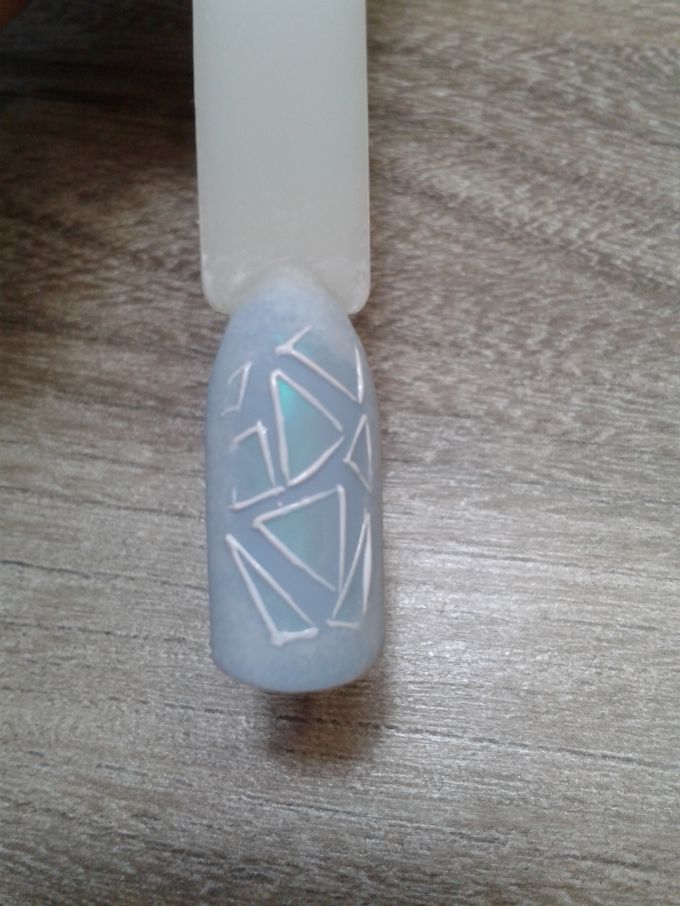 Sprinkle the lines with white velvet sand, or acrylic powder, dry in a lamp. The ice cubes are ready.