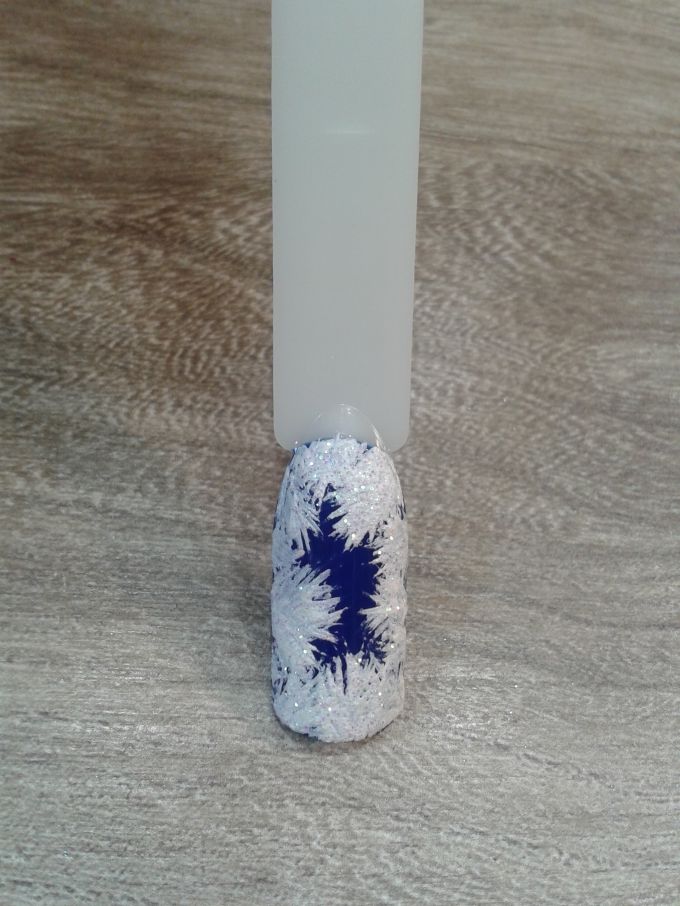 Попробуйте нарисовать п0-настоящему зимний и мерцающий узор, очень похожий на узор замёрзших от мороза окнах. Он совсем не сложный и при определённой сноровке займёт не более 10-15 минут.
You will need
– баф
– primer
– base
– топ
– Colored gel-varnish
– white gel-paint without an adhesive layer
– microscreen or fine glitter
– a thin brush
– a clincher or other liquid to remove stickiness
– rigid brush
The sample is shown on the tip, but a description is given of how this design is done on the nail.
Instructions
Ноготок стандартно подготавливается. Бафом снимается блеск, обрабатывается праймером, базой и сушится в лампе. В два слоя наносится цветной гель-лак и вновь просушивается. В этом варианте синий. Но данный дизайн хорошо смотрится на любом другом цвете. Затем покрывается топом и снова в лампу. Если топ с липким слоем, то липкость снимается.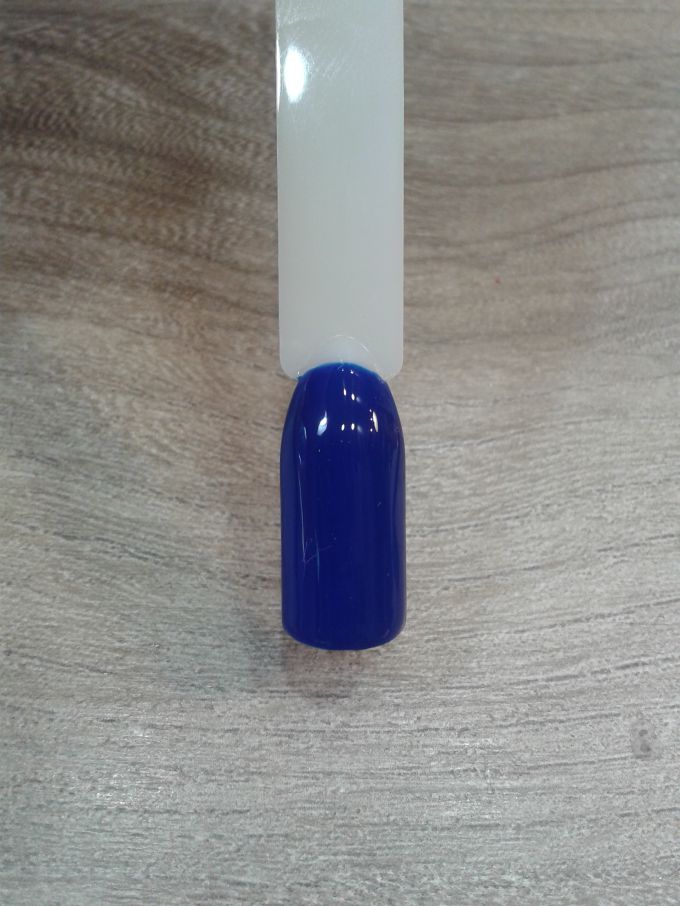 Намечается, где примерно будет лежать первый элемент узора. Тонкой кистью и белой гель-краской проводится жирная линия. Сушить пока не нужно.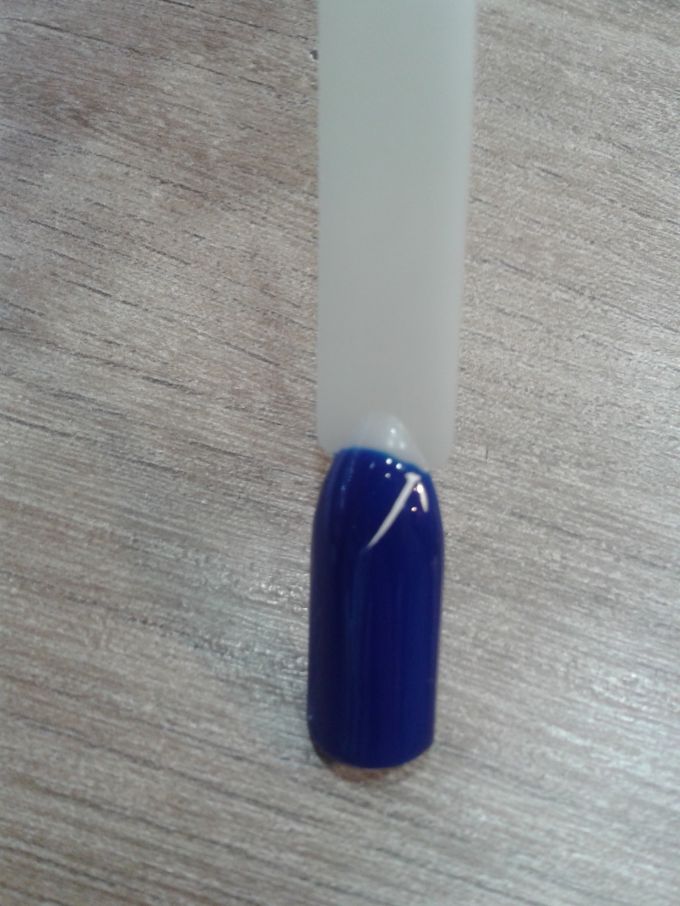 Далее из этой линии выводятся другие, похожие на еловую веточку. При необходимости можно добавить ещё гель краски. Дизайн по-прежнему не нужно сушить.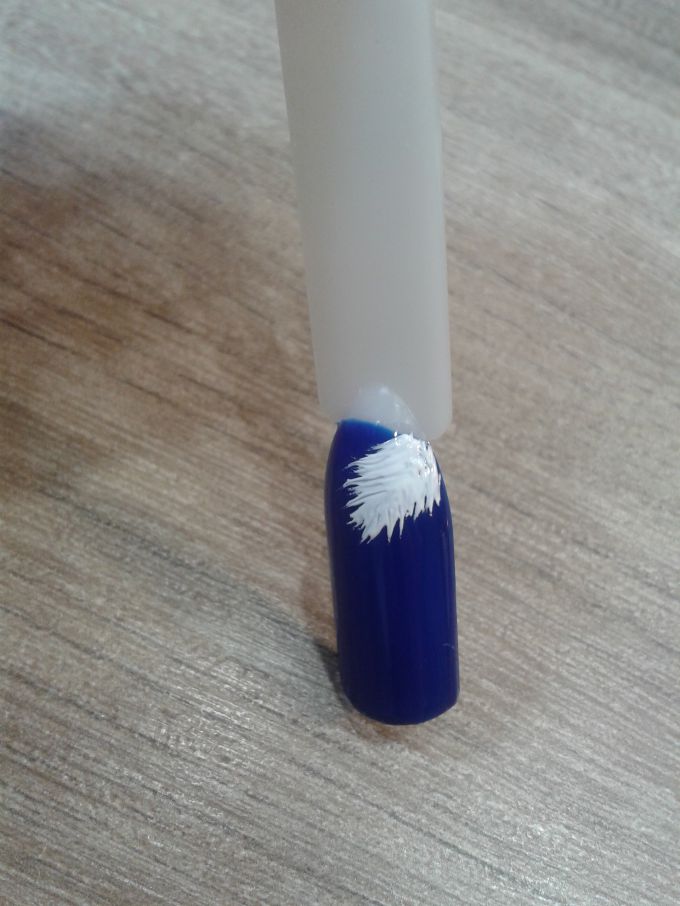 In the same way another branch is drawn.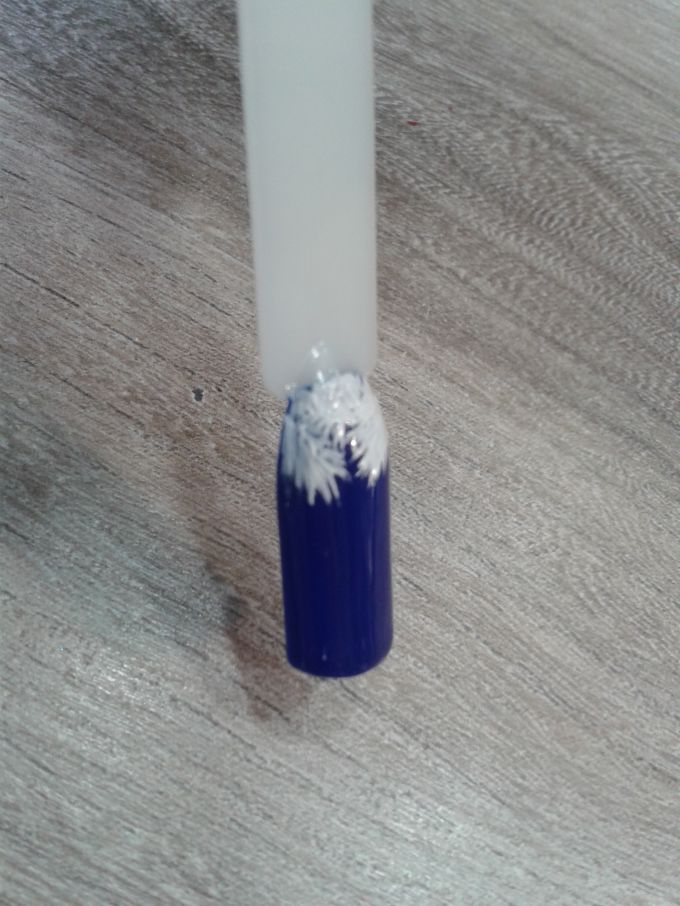 Similarly, the rest of the design elements are added.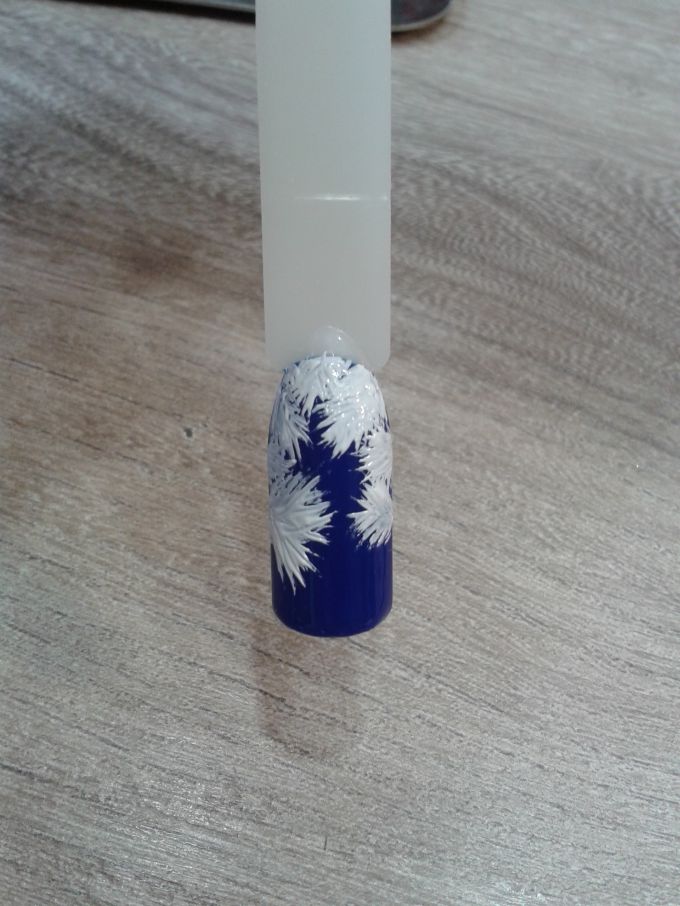 Далее дизайн прорисовывается по всему периметру ноготка.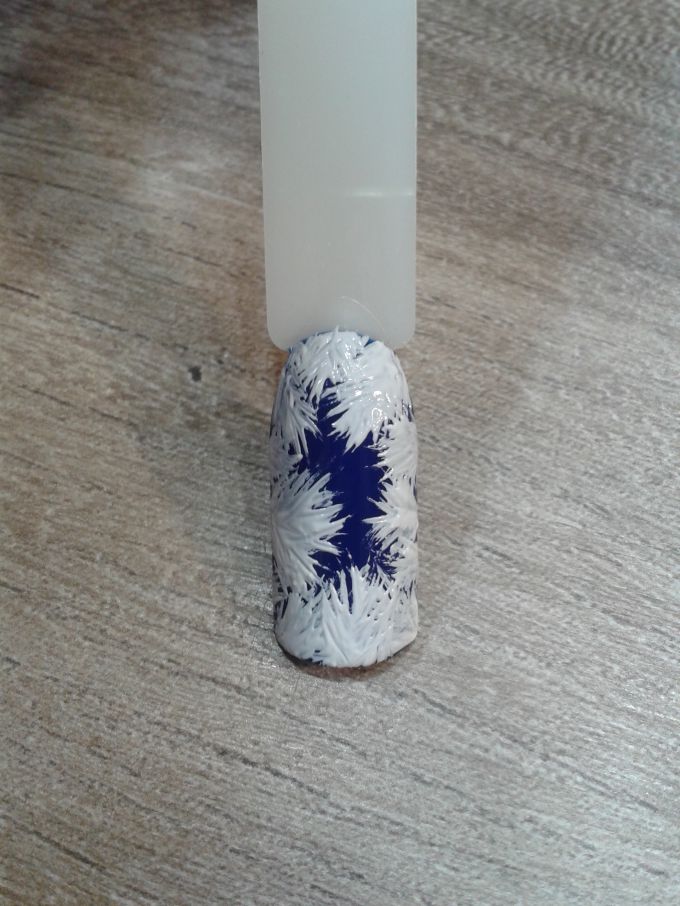 Now the microbless is sprinkled onto the dried, ready-made pattern to make the frost flicker. Excess shakes back into the jar. Now the drawing is dried. Hard brushes are removed superfluous sequins which have not stuck to gel-paint. Thus, on the pattern will remain only those that will long be worn with this design and will not fall to the next coating.
Here is an interesting, shimmering and really frosty pattern that looks like a pattern on frozen windows.