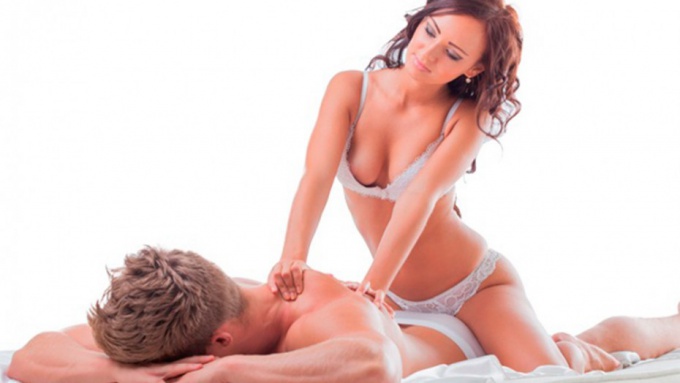 Erotic massage is a very good way to make pleasant to your loved one. But how to make such a massage correctly?
Initially, the hands, feet and back massage are done, this allows man relax. You can start massage from the palms and feet. Men's erogenous zones are the heels, so they should pay special attention. Incidentally, in the east, it was even thought that a woman tied a man to her by caressing his fingers and toes.
After that, you can go to the back massage. A man should lie on his stomach in the most comfortable position. In erotic massage you do not need to strongly knead the back, all movements should be easy and stroking. Get down below, in the coccyx area, you can do more intense massage movements, you need to be more sensual, since there is also an erogenous zone.
Virtually all erogenous zones of a man are very sensitive to the tongue and lips, so the movements of the fingers can be replaced by the movements of the lips.
Ears, neck and neck are also very sensitive to touch. Of course, you can not bypass and leave without attention the male sexual organ. This is very important, since there are a lot of sensitive endings on the male penis.
Another erogenous zone, which is very I like men – this crotch, over which the prostate is located.
Erotic massage is the process in which you need to experiment. It is not necessary to learn some movements and always use them. Study your man, his erogenous zones, you can find them only in practice.