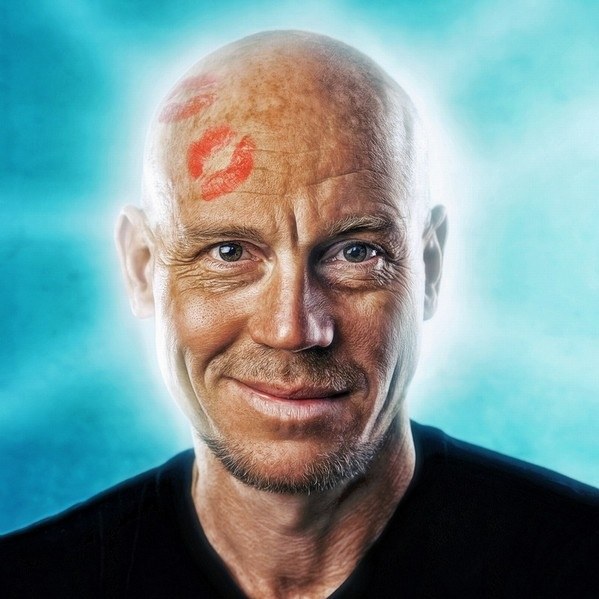 Some men are embarrassed that they have a bald spot. They can no longer feel confident and sexy. But there are many ways that will help in this matter. If you are faced with alopecia and do not know how to live further with this problem, you should pay attention to some ways that will help to disguise the rare hair. You probably want to hide baldnessso that no one will notice your problem. Alopecia was devoted to many books. In ancient times, Julius Caesar himself suffered from this problem and wore a laurel wreath not to look powerful, but in order to hide his outlined bald spot. This problem is dealt with by doctors, who are called trichologists.
Scratched on hair
Both doctors and stylists are not advised to use this method, as this looks rather strange and not attractive. In most cases, young guys and men look dumb enough. And women like self-confident men.
Thickeners of hair
Many people call these hair thickeners quite differently. But this drug is ideal for masking thinning hair in both men and women. Even if you vypoli almost all the hair, camouflage will transform your thinned hair into a whole hair
Tattooed Hair
Some clinics, as well as tattoo shops can offer their clients an unusual solution to the problem of camouflage bald patches. In place of thinned hair, small dots are applied, which from a long distance are completely indistinguishable from natural hair. But you will agree that this is far from the best solution, because you will have to suffer infernal pain during the procedure.
Means for stimulation of hair
In reality, modern medicine does not provide many options for stimulating hair. For this, the following drugs are used: Propecia, as well as Minoxidil. These drugs affect the hair in such a way that to wake sleeping follicles. But the results can be expected for a long time. You can also risk a new hair transplant.
Shaving your head
This is a great option for men, which will hide the fact that you started to get bald. This to some extent looks even stylish. Many at your kind most likely will decide that you want to look attractive, like Bruce Willis. Naturally, for women this method does not help.
Wig
And the last option you can use is a wig. This method is most often resorted to by girls who suffer from alopecia. But there is a possibility that you will be exposed. For example, a strong wind at the most unexpected moment can fairly spoil your mood, because in this case the wig or the hair system can simply fly away.