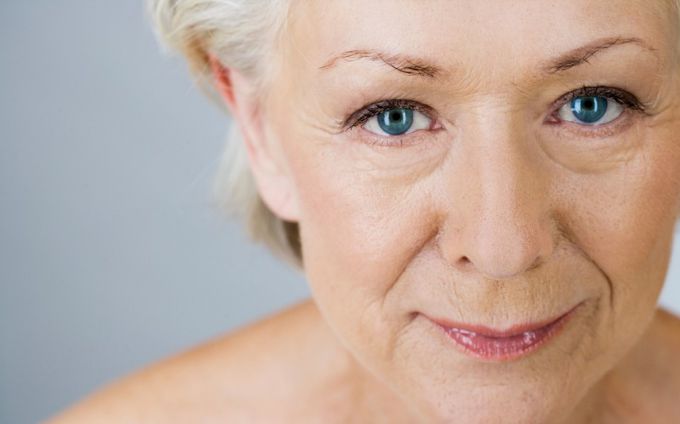 There is not a single woman (at any age) who does not want to see herself in the well-groomed mirror, and that the skin is in excellent condition. In order not to spoil the hair, we are ready to go without a hat. We sit down on strict diets, we starve to get rid of extra pounds. But the mirror tells us that you have wrinkles. What to do?
It turns out, and this is under your power. We offer a number of simple tips, how to get rid from wrinkles and do no harm to health.
The main thing is rational nutrition, saturated with vitamins and useful enzymes. No alcohol and smoking. Do not forget about walks in the fresh air, about sports. Even, walking on foot for 2-3 hours, is able to increase the flow of oxygen. If you decide to lose weight for the holiday, then you can earn yourself some unpleasant wrinkles. If you are going to the beach or to the dacha where you have to sunbathe, grab a protective cream. Buy yourself a good sunglasses. Do not skimp on makeup. It is better to overpay and purchase quality cosmetics. Since the skin around the eyes is the most tender, the cream should be special. When applying makeup, do not stretch the skin.
Sleep so much to feel asleep. If you do not sleep, then the body produces excess cortisol. This hormone negatively affects the epidermis.
Keep mimicry and try to squint less. The facial muscles become strained and a "groove" appears – a wrinkle. Do not forget about moisturizing creams and mousses. If you moisturize your skin well, it will look fresh.
In the diet include more vegetables and fruits, which contain vitamins and other useful substances. For example, in oranges and lemons there is a lot of vitamin C, which is capable of removing harmful radicals. You can fight wrinkles at home. To do this, you have to grate zucchini, put it on gauze and face. Lie down for X minutes. The skin will be well moistened, and the processes of metabolism in the skin cells will begin to become more active. Take the lemon, carrots and squeeze the juice. Now it should be mixed with rice flour and yogurt. Pre-clean the skin and apply a mask. Repeat this procedure at least 30 times. Grate raw potatoes and gruel for half an hour. Mask rinse with warm water and apply moisturizer.
You can grate the potatoes and fresh cucumber, mix and apply to the cleansed skin. Rinse off with slightly acidified lemon juice with water. Then, you need to do a light massage and apply a moisturizer. If you have freckles or pigment spots, then you will get a decoction of parsley. In addition, the juice of parsley has a beneficial effect on the skin condition. It becomes fresh, smooth.
At any age a woman should look good. If a girl (woman) is accustomed to caring for herself (skin, hair, nails), then in 40 and 60 years she will look fine.
The main thing is not to be lazy and allocate for yourself "favorite" at least for 30 minutes. But you can start courting and in 40 years. Only this should be done regularly and your wrinkles will begin to disappear.