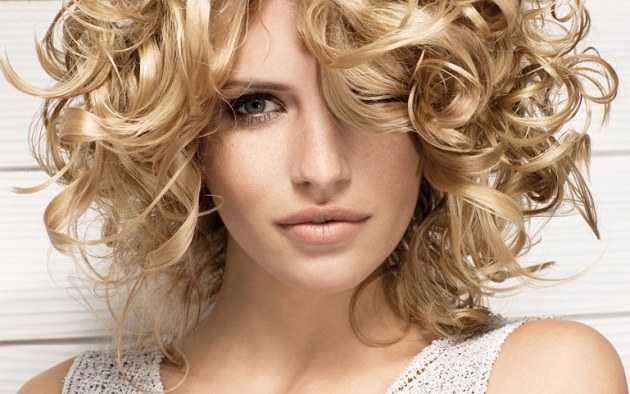 Even the most sparing modern paints can do harm hair, make them thinner, brittle, and weaker. Especially often it happens after lightening of hair due to the effects of ammonia and other active substances. Therefore, the problem of many women is to restore the health of their curls after staining.
Instructions
Do not forget that the health of your hair largely depends on the condition of the body. Therefore, it is impossible to have a beautiful head of hair if you experience constant stress and eat incorrectly. Try to lead a healthy lifestyle (this in any case will not hurt), there is a rich in vitamins food, and also get special preparations for the growth and strengthening of hair. Be sure to take supplements and vitamin complexes in which there is calcium, vitamins A and E, potassium, zinc, fish oil.
Hair after staining usually become dry and brittle. To combat dryness, use masks. You can pick up the finished product in a store or beauty salon, or you can make it yourself from natural products. For example, perfectly moisturizes the hair mask from yogurt, curdled milk or sour milk. Apply it along the entire length of the hair, then wrap the head with a plastic wrap and wait 20 minutes. After this, repeat the procedure by massaging the scalp. Rinse your hair well without shampoo. You can add rye bread to kefir (so that the gruel comes out).
To strengthen and grow hair, use oil masks. Perfectly suitable burdock oil, especially with the addition of red pepper. Apply the product to the hair, rubbing it into the scalp, then wrap the hair part of the head with polyethylene and a towel, creating a kind of bath. Keep oil on your head for at least an hour and a half, then rinse thoroughly with plenty of warm water. Do this mask twice a week, and after a couple of months notice a great result – the curls will become thicker and healthier.
If you have split ends, it's best to go to the hairdresser and shear them. Remember that even healthy tips require care. After washing hair, rub a small amount of special oil into them.
Try not to use a hairdryer or use cold air. Avoid hair loss, which makes the already thin hair even brittle.