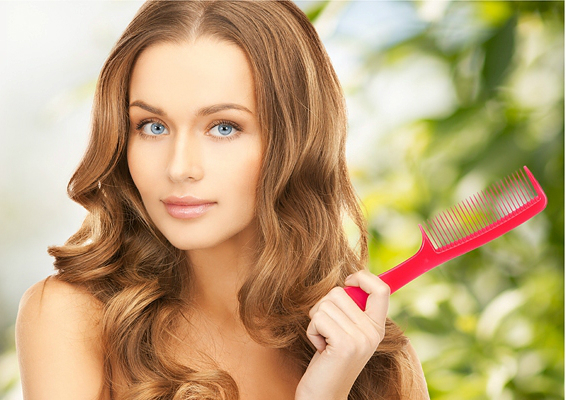 There is a huge variety of combs. To choose a comb correctly, you need to know exactly your type of hair and features of the scalp.
All combs can be divided into brushes and combs. Brushes in turn are also divided into several varieties. A flat, rectangular-shaped massage brush combs long and medium hair. It also stimulates good circulation in the scalp and distributes sebum. The most common oval brush with rounded teeth is designed for thick and curly hair.
A brush with sharp teeth is intended for combing of thin and inclined to tangle hair of average and short length. Brushes with natural bristles perfectly massage the scalp, give hair shine and silky, but they are difficult to use to owners of curly hair.
The crests are distinguished by the frequency and thickness of the teeth. Combs with wide and rare teeth are suitable for combing long thick or curly hair. They are also used to tidy damp hair after washing their hair. Combs with frequent and thin teeth are suitable for combing bangs or individual strands. They are often used to create hairstyles.
The combs can be made of different material. Plastic and metal brushes and combs electrify the hair. Therefore, it is better not to use them for those who have thin and dry hair. Combs made of wood do not suit the owners of split ends. At the tips of the teeth, such in the course of time, small cracks form which split the hair falling into them. The best way to the quality of hair is affected by combs made of tortoise shell, but they are quite expensive.