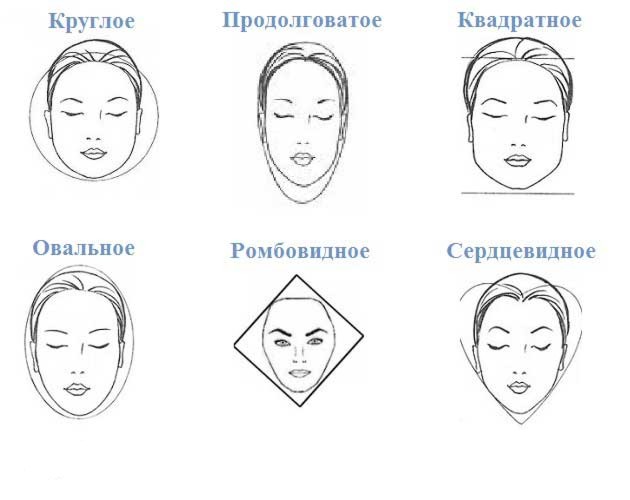 If you are going to correct eyebrows independently, you will need to sit in front of the mirror and determine the bend line. To do this, you need to know the shape of your face, since a certain bend is suitable for each type.
Having correctly determined the type of person, you can visually change the oval, if you want, bringing it closer to the ideal one. For example, to shorten an overextended face, and round to give an oblong shape.
The slightly rounded shape of the eyebrows is suitable for a triangular face.
If the face is round, they try to shape it in an oval. To do this, the face must be visually made slightly narrower. The shape of the eyebrow should be modeled with a slight kink and sharpening to the outer edge. Fractures should be approximately two-thirds of the entire length of the eyebrow, starting from the inner corner.
If the face is square, the design will be identical to what is done when the round, but the fracture is laid closer to the middle. It is better not to create cusps – the eyebrows turn out to be like houses, and the face acquires a constantly surprised expression.
The oval face is trying to round off a little – the eyebrows for this are given a soft bend, clearly expressed here will be superfluous. The line near the outer edge is slightly sharpened.
The outstretched face is trying to visually round up to help it become soft and feminine. The eyebrows are made in the form of a straight line.
After the shape of the face is determined and the eyebrow pattern is selected, you can begin the correction procedure.