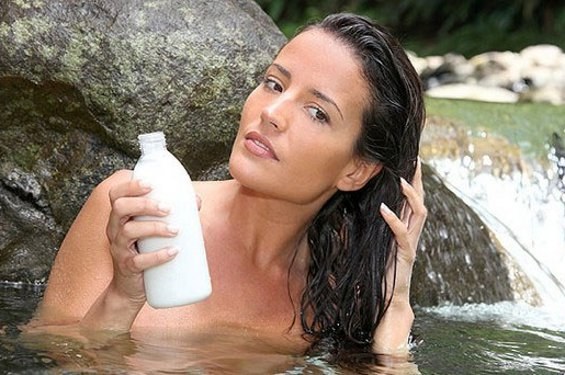 The cause of hair loss can be malnutrition, exhaustion of the body after a serious illness, decreased immunity, poor hair care and a genetic predisposition to baldness. To help your hair, you need to choose a good shampoo from hair loss. However, consider that alone shampoo will not help you solve this problem, you need to find out its cause and reconsider your lifestyle.
Instructions
Many advertised shampoos contain a large number of active chemical components. Be careful with their use, especially if they contain sodium and ammonium lauryl sulfate. These ingredients often cause allergies and can cause hair loss.
Choose a shampoo individually, do not focus on the advice of girlfriends and commercials. Pay attention to
description
means, except for a mark «against a hair loss», manufacturers usually specify about active components.
Keep in mind that price is not an indicator of quality. Therefore, expensive shampoo can be ineffective. When choosing a shampoo, take into account such criteria as the characteristics of the product (useful properties, for what type of hair is intended), the brand of the manufacturer,
reviews
buyers (on the forums, not on the company's website) and composition.
For 2 weeks of shampoo use, watch your hair. The effect of use, as a rule, manifests itself quickly enough. Monitor the changes that occur with your hair, and in case of a negative result, for example, aggravation of the situation, stop using this product.
Prefer shampoos with a natural composition, they are usually more effective. Hair loss is often accompanied by brittle, dry and split ends, so pay attention to shampoos with caring oils and herbal extracts. It is believed that the best shampoos contain the following active ingredients:
– cystine;
– glycol distearate;
– methionine;
cysteine;
– Inositol;
minoxidil and finasteride.
Look for shampoos that fight with hair loss, in pharmacies, and not in supermarkets. Best cure for this problem is medical shampoos. Also they can be viewed on the Internet, after reading reviews of other buyers. Be careful, do not buy a fake or a defective product.
Qualitative shampoos that really cope with their task and help prevent hair loss are: "Nisim", "Alerana", "Fitoval" and "Belita".
Shampoos against hair loss often contain a decoction or juice of the roots of nettle and burdock. They are very popular in folk medicine. Hair after using such a shampoo becomes thick and lush, and the roots and hair follicles are strengthened.
Shampoo against hair loss should be applied from a few weeks to several months. During 2-4 months, as a rule, use a medical shampoo, then take a break to give hair a break.