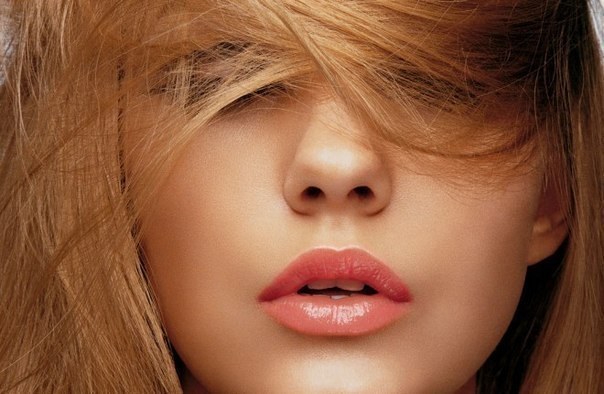 The choice of lipstick should be treated fairly responsibly. Unsuccessful shade can visually age a woman or make her ugly. You need to choose lipstick, not only based on your own taste preferences, but also in accordance with your type of appearance, a shade of hair.
Selection of lipstick for blondes
When choosing a lipstick in a store, you need to consider your color, skin tone and hair color. All shades of lipsticks can be conditionally divided into cold, warm and neutral. At the same time, all beige tones can be considered neutral. Lipsticks are purple, pink and purple. Brown, peach shades of lipsticks belong to a warm palette.
More often blondes are representatives of cold color. First of all, this applies to those of the fair sex who have an ashy hue of hair, blue eyes, a porcelain shade of skin with a pinkish podton. Such women are perfectly suitable lipsticks, belonging to the cold pink scale. For evening make-up, you can use lipstick purple, plum shades, fuchsia, and red lipstick on a blue base.
If blonde hair has a yellowish tinge, peach shades of lipstick, as well as decorative cosmetics for lips of neutral shades, will do. For the daytime, shine is perfect. This makeup will only emphasize the subtle beauty of the blonde. For the evening, you can use more saturated peach shades, denser textures.
Blondes should not buy unnecessarily dark, gloomy lipsticks. Orange, poisonous-lilac tones look at them inappropriately and provocatively.
Selection of lipstick for brown-haired and red-haired beauties
Brown hair is very suitable natural beige shades of lipstick, as well as all shades of brown. For evening make-up to such women the red lipstick having a warm undertones is perfect. Brown-haired shades of lipsticks and glosses, as well as cold lilac tones, are not suitable for brown-haired women.
Red-haired women look very impressive with brownish, beige, plum shades of lipstick on their lips. In addition, they can afford to wear on their lips a red lipstick with a warm podton. It is also possible to use gloss with golden microparticles.
Selection of lipstick for brunettes
Brunettes have a bright appearance, which must necessarily be emphasized with the help of makeup. These women are very well suited for bright and juicy shades of lipsticks. It is permissible to use dark enough shades. The natural beauty of a brunette with a warm skin podton and brown-black hair is capable of emphasizing lipsticks or glitter of burgundy, dark red, wine shades.
Possessors of bluish-black hair and pale skin can be advised to buy bright red lipstick, lipstick shades of fuchsia. Dark colors to such women do not fit. Make them even more beautiful will help bright and cold shades of lipsticks.