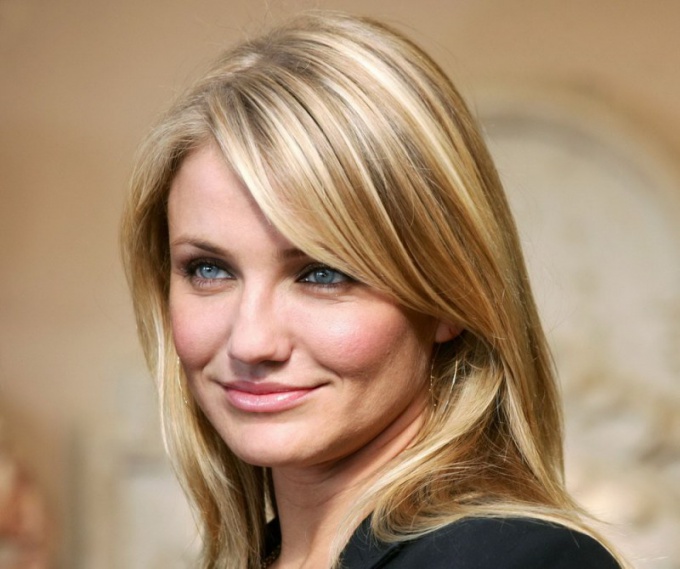 Shampoo shampoo is a cosmetic product, which has now become very popular. It is used to correct hair color. With the help of a lightening shampoo, you can correct unwanted and ugly shades of the blonde.
How does a lightening shampoo work?
Shampoos are much softer than shades, and they do not brighten up so intensively. With this shampoo, hair can be lightened to a maximum of 2 tones. It is used to smooth the color, make the difference between the overgrown roots and clarified hair less noticeable, to weaken the intensity of the already existing dye on the hair. When using a lightening shampoo, you need to consider that the natural hair color should not be darker than the chestnut shade. It is better to use this shampoo on the already clarified hair.
Clarification with shampoo is based on the properties of citric acid, chamomile and a weak oxidizer. Lightening occurs for several uses of shampoo, it all depends on the original color of the hair. Sometimes with these shampoos sold balm, which enhances the effect of shampoo.
How to choose a shade shampoo
It is worth acquiring high-quality, professional cosmetics. They do not damage the hair structure, as they do not penetrate inside, but create a protective film from the outside, which gives the hair the right shade. Professional shampoos do not contain ammonia.
Lightening shampoo should bring good hair, not harm. Therefore, it is worth choosing a product that contains various nutrients, so that the hair will not lose its shine and softness. There are lightening shampoos, which include extracts of various medicinal herbs, they strengthen and restore hair.
In order to simply emphasize your natural color, you need to choose a shampoo with a golden tone, while it should not be kept on your hair for more than five minutes.
It is better not to use a lightening shampoo on your gray hair, because you do not know what shade they will get. Most likely, they will become even more noticeable on the head.
To blondes get rid of wheat color after staining, you need to choose a lightening shampoo, which is designed specifically for blondes. The composition of these products includes a purple pigment that eliminates yellow color. The main thing is to use the shampoo in accordance with the instructions, as if overexposed, the hair can acquire ash-gray, and sometimes even a purple hue. To prevent this from happening, a lightening shampoo should be mixed with a regular balm or shampoo in the proportion of 1: 3. In products of German and French manufacturers, most often contains cornflower extract, which prevents the appearance of unpleasant shades on the hair.