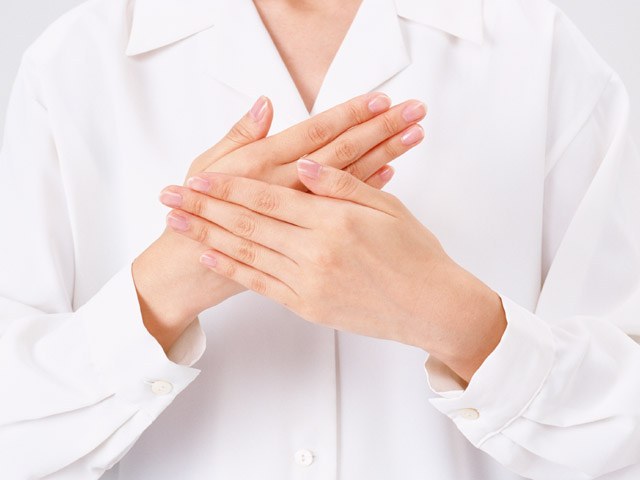 Going to the store cosmetics and skin care products, we know exactly what cream for the face we will take, what loson or a scrub for a body will suit us better. And sometimes we forget about hands, and in fact they also need special care: the skin is constantly exposed to detergents, exposed to ultraviolet irradiation, wind and cold. It is important to learn how to choose the right hand cream, so that it protects the skin, helps it to recover and makes the hands tender and well-groomed.
Instructions
The basis of all hand creams are water (up to 80 percent), glycerin, vegetable or animal fats. But if the skin on your hands is a problem, you should pay attention to the presence of other components. Very rough and dry skin will save the cream with lanolin, extracts of medicinal herbs will help to remove inflammation and cope with small cracks, and a cream with tea tree oil or jojoba oil will have a bactericidal action and smooth the skin. Necessarily in the composition of the cream should include filters that protect your hands from ultraviolet radiation. Women of age need to use a cream with collagen and elastin to keep their hands young longer.
In creams for any age category, there must also be vitamins A and E. They are responsible for the full nutrition of your hands, skin regeneration, maintenance of a healthy natural structure and protection from stress.
Get two creams: day and night. At night, apply the cream in a thicker layer, you can put cotton gloves on top – this will strengthen its nutritional effect. You can take a day job and apply it if necessary (preferably after each washing of hands).
Packaging is also an important aspect when choosing a cream. It should be dense, ideally under the lid should be a tightly glued film of polyethylene or foil, preventing access to air during storage. The cream in the tube is more convenient to use, you can always take it with you when you go on the road, it does not take a lot of space in the bag. In addition, unlike creams in glass jars, there is practically no contact with air and dirty hands, the cream retains its protective properties longer and does not deteriorate.
The next thing you need to pay attention to is the expiration date. Even if there was a month left before the end, leave this cream on the shelf, preferring more "fresh" packaging. Do not buy too cheap and too fragrant creams – this indicates a large number of flavors designed to hide the poor quality of the cream. Benefits from such creams will not, and you risk instead of delicate skin get allergies.