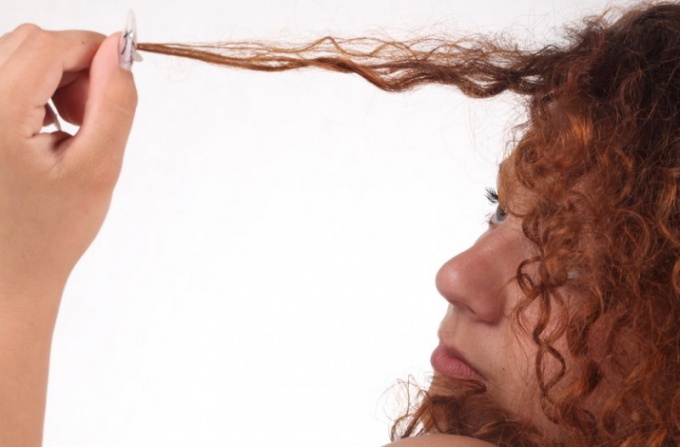 Curls and curls are the dream of many women. But not all nature has awarded curly hair. If you are unlucky, you can try to fix it, the benefits of curling today are enough.
You will need
– Consultation of a specialist;
– carrying out allergens.
Instructions
Choosing a chemical perm, determine its type. From this will depend on the type of waving and how to do it. If you are at a loss to choose the right remedy yourself, contact the professionals in the beauty salon or hairdresser. You will be given recommendations in accordance with your wishes and the type of your hair. Perm in
domestic
conditions
threatens with a number of complications. In case of improper execution, you can damage your hair, overstrain and lose part of the strands, or simply not achieve the desired result.
Please note that alkaline perm is very resistant. It strongly fixes the curls of all types of hair. But the harm that it does to the hair is very palpable. And you will have to restore the curls for a long time. Acid perm, unlike the first, acts much softer, but its durability is short-lived. Such a wave will advise for thin and not very healthy hair.
Neutral perm included all the positive qualities of the previous species. It equally affects all areas of the hair. In addition, its effect is very mild both on the hair itself and on the scalp. And the most progressive type of wave is an amino acid. Amino acids that are contained in the curling composition penetrate inside the hair during the procedure, which helps them to recover as soon as possible. Also, the wave is very soft and resistant.
If you decide to do the chemistry on your own in
Home conditions
, use the help of girlfriends or relatives. After all, apply the composition and curl it correctly
on bobbin
or a hair file is not so simple. Keep in mind that while winding hair on curlers in order to get curls, the ends of hair need to be protected with paper. Before the procedure starts, be sure to test for an allergic reaction. To do this, apply a small amount of the finished formulation to the skin behind the auricle. If after 10 minutes there are no reactions in the form of burning, blisters and burns, then the remedy can be used. In order to avoid an unpleasant outcome, strictly follow the instructions.