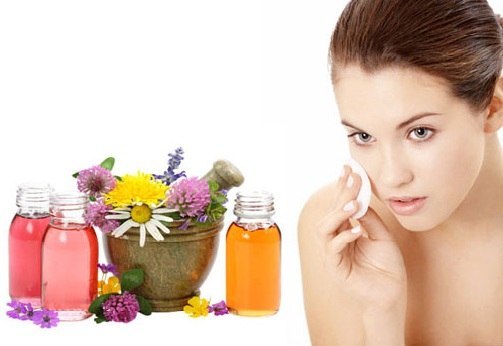 A huge variety of cosmetics for the face prepared by the fashion industry. Among them are masks, tonics, scrubs, creams, and, of course, lotions. Depending on the type of skin, you should choose one or the other lotion, suitable for you in all respects. Various cosmetic brands provide a huge selection of these skin care products.
How to determine skin type
First you need to find out your skin type. Approximately in the middle of the day, without washing, attach a thin white leaf or napkin to the middle of the forehead. If a stain left by the sebum is formed, your skin is oily. If the stain is not very obvious, you probably have a mixed skin type. If the stain is not at all – your skin is dry.
What to look for when choosing a face lotion
Now you know your skin type. You can go to the store for lotion. For oily skin, a product containing zinc is perfect. It dries out the skin and helps to fight with shortcomings – acne and acne. In the lotions for oily skin, add substances that narrow the pores, eliminate oily shine and make the skin dull. They perfectly clean the skin in the morning, before applying makeup and in the evening, when cosmetics need to be washed off.
If you have mixed skin, then you better use more gentle lotions. Choose a remedy that retains moisture and normalizes the PH level of the skin. Over time, fatty areas will stop producing excess sebum, and the appearance of the face will improve. You should alternate cosmetic products, using a morning lotion for oily skin, and in the evening, on the contrary, moisturizing. Then your skin will not become excessively dry and at the same time get rid of greasy shine.
For dry skin is to buy a nourishing, moisturizing. Choose a lotion containing glycerin, chamomile, and also vitaminized oils that will give your skin radiance and shine. Use lotion in the morning, before applying makeup. The fact is that these cosmetics almost always contain alcohol, and it can even more dry your face. In the evening, it is better to apply a cream on the skin, which will saturate the cells with water and useful elements.
Why read the composition of the lotion?
When choosing a face lotion, read the composition carefully. Please note that the more cosmetic agent of natural substances, the more favorable effect it will have on the skin. In addition, chemical elements in the composition can cause allergies and irritation. Pay attention to the price. A good remedy can not be too cheap. Value for money – this is the main rule when choosing a cosmetic.