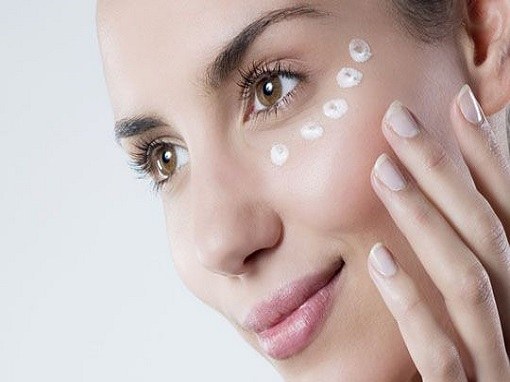 The thin skin of the eyelids needs separate care. Correctly selected cream for the skin around the eyes can reduce the effects of age-related changes, dark circles, traces of sleepless nights. The cream will saturate the skin with vitamins and protect you from premature aging.
Instructions
Before choosing a cream for the skin around the eyes, decide what kind of problem it should cope with. If you want to reduce puffiness, opt for cool light gels. Cure with bags under the eyes and wrinkles will help active cream with collagen. Dark circles will remove the clarifying cream. Pay attention to the tools that cope immediately with two tasks, for example, reduce puffiness and dark circles. As a rule, this cream with pigmentary reflective particles, which hide the shortcomings and give the skin a light glow.
Pay attention to the composition of the cream. It should contain such substances as: vitamins C, K, A, E, hyaluronic acid, coenzyme Q10. Vitamins actively fight free radicals, protect the skin from premature aging and strengthen it. Hyaluronic acid returns elasticity, reduces wrinkles and stimulates collagen production, coenzyme gives the skin a healthy appearance. It is advisable to choose products without caffeine, fragrances and parabens, which dry and thin the skin. Ingredients, which in the facility the largest number, are located at the beginning of the composition.
For day care for the skin around the eyes, choose a product with a transparent gel texture. It must cope with swelling and contain a UV-filter. As a night remedy, select active serums and creams that moisturize and nourish the skin. Do not use a product that does not match your age, this will only aggravate the situation and worsen the general condition of the skin. On the package of eyelid cream should be information that the cream contains a hypoallergenic formula and underwent ophthalmic control. The cream for the skin around the eyes should be with a roller applicator or be in a tube with a thin spout. The agent will be less in contact with oxygen, which will reduce the risk of allergic reactions and infection after its application.
When choosing a cream for the skin around the eyes, ask the seller to give you a sample of this remedy, then you will be able to fully appreciate its effect on your skin. There is no guarantee that any universal cream will suit you. The skin after application of a cream should not be dry and strapped. At the slightest reddening and tingling of the skin around the eyes, stop using this cream, it does not suit you. If the choice of a cream for the skin around the eyes was unsuccessful several times, consult a dermatologist who will choose a remedy taking into account the characteristics of your skin.