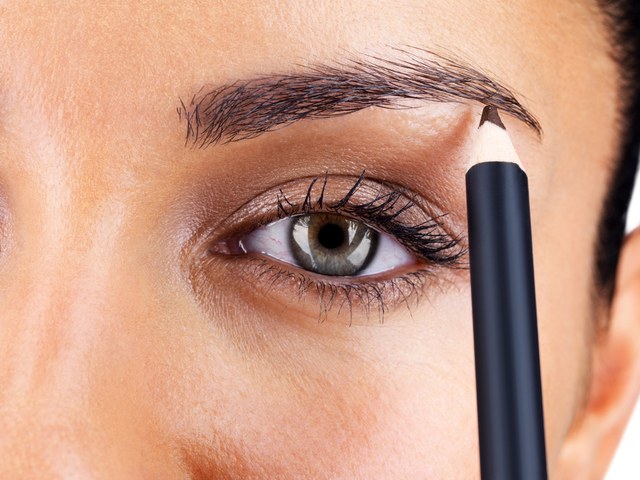 Pencil is the most popular and affordable means for eyebrow correction. To quickly and accurately tint the hairs, choose the right texture and shade of the medium. Do not make the eyebrows too dark – the color of the pencil depends on the tone of your skin, eyes and hair.
Pencils: what they are
It is most convenient to emphasize the eyebrow line with a special pencil. It has a denser texture than the liner for the eyelids. Such a pencil makes it possible to draw short strokes, imitating natural hairs. A good eyebrow pencil is not smeared, but if necessary, it is shaded with an applicator. Most of the eyebrow pencil is sharpened, but you can also find automatic liners on sale.
It is more convenient to use thin pencils – they draw accurate neat lines. Choose funds on wax or powder basis. Such pencils give a bright line with a slight natural shine, the tinted eyebrows will look as natural as possible.
Choose the right shades
Color pencil for eyebrows depends from the tone of your hair. In this coal-black liner should not be used even by burning brunettes. Too dark eyebrows age and give the face a gloomy expression. Black-haired girls are suitable for dark brown and dark gray pencils.
Focus on the shade of the skin. If she has a pinkish subtle, give preference to pencils in a cold gray scale. Owners of warm golden or cream skin will approach soft brown tones. Avoid pencils with a reddish or red tinge – they look unnatural.
Warm, fair-skinned blondes will be approached with ash-beige pencils. Girls with very light hair and pinkish skin should pay attention to the soft gray scale. Red-haired will go shades of camel hair, and light brown – light brown and sand. Brunettes with a reddish hue of hair can try on warm brown and burgundy-brown liners. To cold gray hair and snow-white skin, pick up pencils of steel color.
Little tricks for beautiful eyebrows
With age, it is necessary to soften the color scheme slightly. If earlier you used dark brown colors, try pencils in gray-beige tones. Instead of dark gray liners try on steel and ash. Another option – to tint the eyebrows with the usual color, and then lightly powder them with a small flat brush. The face will become younger and the look soft and mysterious.
The brightness of the color depends on the texture of the pencil. If the chosen shade seems too dull, apply a colorless wax or gel over the liner. Is there nothing in the cosmetic bag? Try to lubricate the eyebrows with a small amount of petroleum jelly – it will give the hairs a missing gloss.