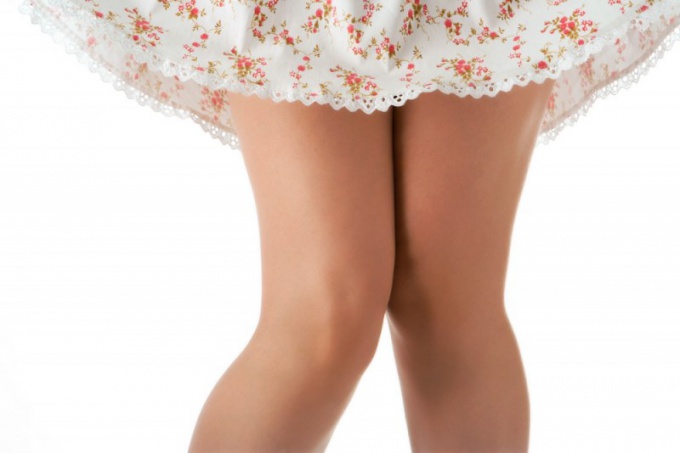 The human body is sometimes imperfect, and physical flaws can exert strong psychological pressure. Attractive legs want to have both women and men, but what if the appearance of the knees is not ideal and how can they change their shape? In order to boldly flaunt beautiful legs, special attention should be given to the condition of the knees, since this part is the most prominent. The sagging skin and lost muscle tone can be corrected in three main ways:
– sports training;
– cosmetic procedures;
– Plastic surgery.
Sport Training
The most simple, trouble-free and safe way to bring your knees in the right way is physical activity. You can ask for help from a fitness coach, which will make the most suitable plan of classes, and you can work effectively at home.
For a stable result, the exercise should be performed daily or every other day. For example, classic sit-ups, attacks on the knee, pulling the bent knees to the chest or head from the supine position, circular rotation of the half-bent legs in the standing position.
In addition, any activities that work on the quadriceps muscle of the hip are suitable. When this muscle comes to tone and gets stronger, it will necessarily tighten the knee and adjust its shape. Regular stretching of the legs will not be superfluous, even light exercises can transform their appearance.
Cosmetic procedures
The shape of the knees will change if cosmetic skin defects are removed: swelling and sagging parts. When the legs regularly swell, you should perform medical wraps, for example, with green tea, herbs or algae. For the procedure, you need to brew a mixture in which you should moisten a natural cloth of cotton or linen, and then wrap her legs. This wrap lasts 30 minutes. As a result, swelling will go away, and the skin will become very tender and smooth.
In the general correction of the legs is a good therapeutic massage. For such a procedure, various essential oils and their compositions can be used. Conduct sessions on a regular basis and perform them at least 10 consecutive days.
Excellent help in eliminating skin problems will be cosmetic products: creams, masks, serums, regenerating and tightening complexes.
Plastic surgery
This radical path of self-improvement can be used when other methods are ineffective or insufficient. Such an operation is called "lipomodeling". During the intervention, the doctor with a special device with a thin tube simply sucks out excess fat deposits from the knee area. Due to this, a change in their shape takes place.
This procedure is relatively inexpensive and is performed in clinics and plastic surgery centers. After the operation, there are no visible scars or scars, and subsequent recovery occurs very quickly.