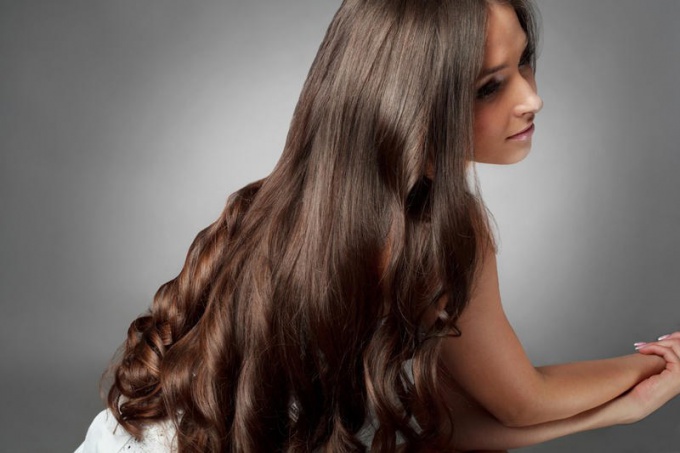 To change the shade of hair using folk remedies, first determine the color that you want to get. To give the hair a golden hue, you can use chamomile, and for clarification use kefir or lemon.
You will need
– Chamomile flowers;
– Black tea;
– water;
– lemon juice;
– honey;
– cinnamon;
– kefir;
onion peel.
Instructions
If you are a blonde and want to change the tone of your hair with folk remedies, then use chamomile, it will give the locks an interesting golden hue. Make a decoction. For its preparation, pour 100 grams of dried flowers 500 ml of water. Place the container on a fire and bring the liquid to a boil. Then reduce the heat and simmer the broth for another 20 minutes, then strain and cool. Rinse the hair with this product after each washing of the head.
Chamomile can also be used to prepare paint. For this 150 grams of flowers pour a glass of boiling water and insist half an hour, and then bring to a boil and cool. Strain the formula, mix it with the juice of one lemon and two tablespoons of mustard oil. Apply the resulting mass to the hair and leave until completely dry. Wash your head with warm water.
Change the hair color will help onion husks, which will give a rusty hue. Take 100 grams of husks, pour water, bring to a boil and simmer over low heat for half an hour. Then close the container and wrap it with a towel or blanket, insist 2-3 hours. Strain the resulting broth and rinse them with a head. Remember that the product can have an unpleasant odor, so it's best not to go out on the day of the procedure.
To give hair a new shade will help the usual welding. 5 tablespoons of black leaf tea pour a glass of boiling water and insist an hour. Strain the tea leaves and rinse it with hair after each washing of the head, and preferably every day. After several such procedures your locks will acquire a chestnut shade.
Lightly lighten the hair will help lemon juice. The acid contained in it will partially destroy the natural pigment, so this product will be very effective. Lemon juice is applied to the hair, and to enhance the effect, immediately go to the sun. But do not apply juice to the scalp, it can provoke the appearance of dandruff.
For clarification, you can use ordinary kefir. Just put it on your hair and spread it all along the length. Cover the head with a food film or a plastic bag and wrap it with a towel. After an hour, wash your hair with warm water.
Use a mixture of cinnamon and honey. Take two or three tablespoons of honey and add a teaspoon of cinnamon. The resulting mass is applied to the hair and leave for half an hour, and then rinse with warm water. Try to avoid contact with the composition on the scalp, as cinnamon can cause redness, and honey – allergies.