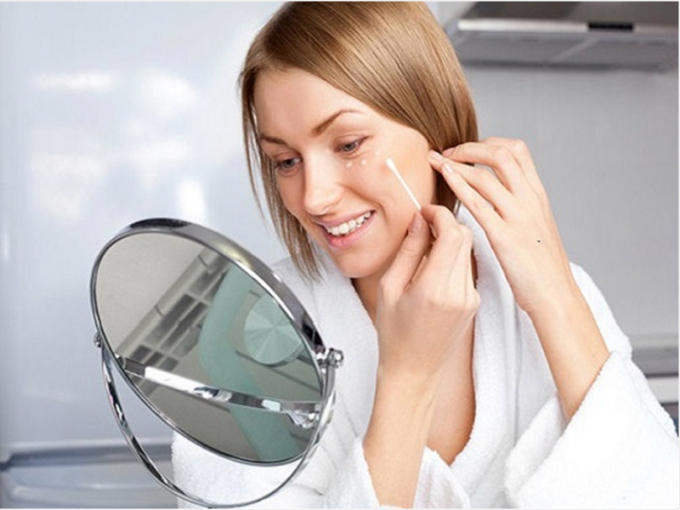 When people meet, the first thing they pay attention to is the appearance. Immediately evident dirty hair, groomed hands, untidy clothes. Therefore, you need to accustom yourself to always be on top, even if you go home in a dressing gown, you never know when a neighbor will call at the door!
Instructions
Start with hair. Clean, well combed, beautifully arranged hair will lift your spirits and give you confidence. It is not necessary to spend a lot of time on your hair and think out something intricate, watering it with a ton of varnish. It is enough to spend a minimum of time in order to collect the hair in the tail, braid the braid, or just dissolve them. Based on your hair type, choose the suitable care for them. Fortunately today there is a huge range of cosmetic products of various price categories. Get basic things, such as shampoo, balm, hair mask.
Take the rule of care for
their own hands
. Dry, cracked hands, dirty nails push your interlocutor away from you, and surely you will get discomfort. Wear a small tube of cream in your purse, and moisturize your hands as needed. Give the nails a beautiful shape, apply a clear or solid lacquer, and believe me, the result will please you. And yes, nobody canceled the rules of hygiene, wash your hands more often, or use antiseptic means.
Arrange a holiday for your skin by taking a bath with salt, aromatic oils. Thus, you not only wash away the accumulated dirt of the day, but also remove fatigue. Allow yourself a hike in the spa, sauna, bath. Such procedures, at least once a month, will make your skin supple and fresh. But remember the daily care (taking a shower, hygienic procedures), which will help ensure that your skin will always be in perfect condition.
Do not forget that it's important not only how you look, but also what smell comes from you. Everyone likes pleasant aromas, so choose for yourself a delicious perfume. And do not forget to use deodorant at any time of the year, and no matter what rhythm you live in. Unpleasant odor from the mouth should cause you not only unpleasant sensations, but also an immediate desire to consult a dentist.