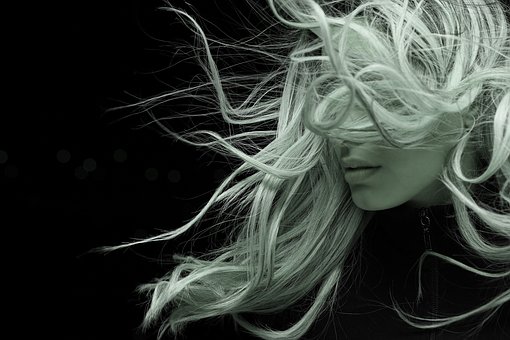 Having chic hair, every woman feels more attractive. In addition, the hair can cause admiration and attention from others. Very often the owners of gorgeous hair received them not as a gift from nature, but thanks to long efforts.
Any hair can "get sick" if you abandon them and stop courting properly. Take care of your locks need from day to day, otherwise, no expensive means will restore them completely.
The simplest method of care is regular washing. Everyone now will think about themselves – "as if we did not know that the hair should be washed." At first glance it seems that there can not be anything complicated here. Soaped, rinsed and all. But there it was, there are some nuances.
First – for each type of hair you need to use a certain shampoo. Signs of improper use are thin, stuck together and electrified hair after washing. Change the care product and feel that the hair is again toned.
Secondly, the hair needs balms and conditioners (for better combing and smoothness). But these funds must also be used wisely. If you rub them into the roots – oily hair to you are provided.
Another important rule is not to lower your hair into very high temperature water. This can be the main reason why they fall out. Include warm water, then rinse your head cool (this procedure will add shine).
Are you striving for volume? Use a nettle for rinsing.
Try to avoid using different straighteners, curling irons, thermobooths. If you apply them, then only when absolutely necessary. Drying hair with a hair dryer is an unfavorable phenomenon. Sometimes you just do not have time to dry your head without using it, but you try. If you can not get rid of this device, then instead of hot air, use a cold one. Hair in this case will be less injured.
If you are accustomed to straighten your hair, then before using the iron, use a special spray (can be heat-resistant). It protects your locks from high temperature conditions.
Home hair care
When choosing a combing tool, consider the fact that the comb should not cause trauma to the curls. Therefore, the metal comb disappears. Plus, everything contributes to their electrification. The best choice is a wooden comb, or plastic. Combing starts at the tips. Remember – wet hair in any case can not be combed, so as not to break their structure and not contribute to the cross section.
Choose an elastic band you need carefully. Hair will be pulled together by using too tight accessories. Optimum choice – soft and wide elastic bands.
Medical masks for hair
Simple and accessible masks are kefir. How to use: warm kefir and apply to your hair, soak for forty minutes. After the procedure, rinse out the mask using a shampoo. This procedure gives softness to the hair. Kefir mask helps restore dry hair.
Honey masks. Honey is rich in vitamins and minerals, so it can be used to restore hair. This mask is recommended when the hair falls out, and when you have a problem with dandruff. The mask is applied for about thirty minutes, washed off with shampoo. It should be used regularly – for several months, in order to get the desired effect.
These masks are easy to apply at home. But, since each type of hair needs an individual approach, before use, consult a professional.