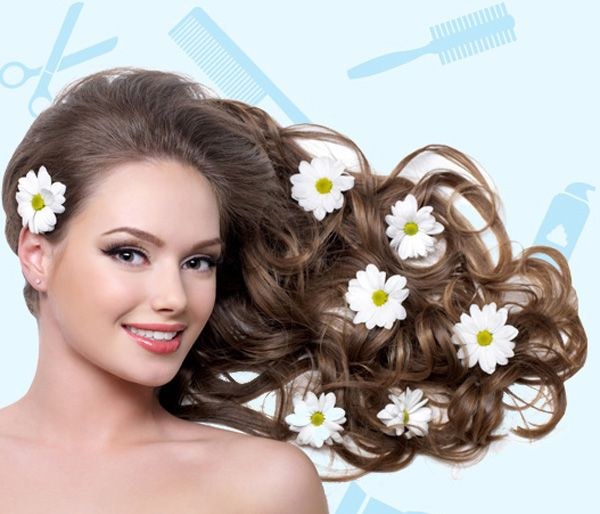 Under the influence of sunlight, severe stress is experienced not only by the skin, but also by the hair. How to care for the hair in the summer, described in this article.
Instructions
Girls with a red shade of hair are recommended to rinse them with cranberry juice after washing.
For protection from the sun, especially during a trip to the sea, where exposure to ultraviolet light is stronger, use special oils. After bathing, always use a cleansing shampoo, and then a moisturizing hair mask.
Instead of tap water, use mineral or purified water. Unlike simple tap water, it is not so stiff. You can also use the broths of medicinal plants – chamomile, string, nettle, birch leaves, mint. 500 g of sliced ??herbs you need to brew 0,5 l of boiling water, insist, drain.
In summer, hair is almost all dehydrated and overdried, so you should choose shampoos and care products for dry and dehydrated hair, with sun protection. Almost all cosmetic lines have special "solar" series.
The real salvation for the hair after a stay in the sun are masks. They perfectly smooth the strands along the entire length, with provitamin B5 – moisturize, and with herbal ingredients – give shine. It is important to correctly apply them: move away from the roots 5-7 cm, so that the product does not get on the scalp, and distribute it along the entire length.
Смешайте 1 спелый авокадо, 2 желтка, 1 ст. л. оливкового масла и нанесите на влажные волосы на 20-30 мин. Делать 1-2 раза в неделю.
To maintain health and beauty of hair, it is necessary to combine cosmetic products with strengthening them from the inside. To strengthen hair and prevent hair loss, often include in the diet products containing taurine (red meat, seafood), pumpkin seeds, nuts, strawberries, as well as green tea and grape seed oil, rich in catechins.