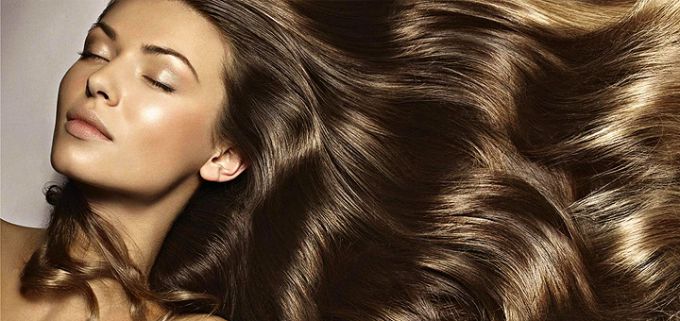 Hair is a gift from nature, and you do not need to think that if they are thick enough, they do not need care. The image of a modern girl is, first of all, well-groomed hair. It does not matter if they are laid, straightened or carelessly curled. They must be shiny, alive, and without the ends traced.
Permanent city dust, harmful sun exposure negatively affect their health. Wash your hair better not more often than twice a week, and this, of course, depends on the fat content of the skin. Dry hair is easily tangled, crumbled and does not have shine. It is not enough to choose the right shampoo. There is a mass of funds for recovery and care. Not everyone approaches "grandmother's" methods, modern care cosmetics are much more effective.
Most care is required for dyed hair, and exposed to chemical perm. If you dye your hair for the first time, then it is better to do it in the salon, where the master will pick up not only the color but also the paint. To avoid disappointment, and damage to the hair, do not do this house at least for the first time. Ask the hairdresser immediately what advice should be used. Do not choose shampoo "for all hair types", if used often, the hair is often contaminated. Now very popular shampoos and masks Kallos, low price and quality for buyers, with an average budget. You can choose expensive masks in specialty stores, for professional care. And if you are used to pulling hair with an iron, then use thermal protection.
If you wash your hair every day and dry them with a hairdryer, then pity yourself! Dyed Blondex and hair-dried hair just die. They do not have enough food, and the ends remain permanently dry, break off. Of course, you need to buy a remedy for hair loss, it is better to buy it in a pharmacy, after consulting with a professional. Dark or light colors cause more damage to the hair, this is a controversial issue – all paints with oxidants are harmful. But gray hair requires painting, and the question is only what color you face, because henna and basma, quickly washed off.
Dyed hair is also not recommended to be washed with dandruff shampoo, then color is quickly washed out. After washing for easy combing, be sure to use conditioner. Massage your head when drying with a hairdryer, keeping it away so you do not overdry. You can use a spray to moisten the tips, if there is no time for styling. And make masks! At least 1-2 times a week 20 minutes, give health to your hair for recovery.