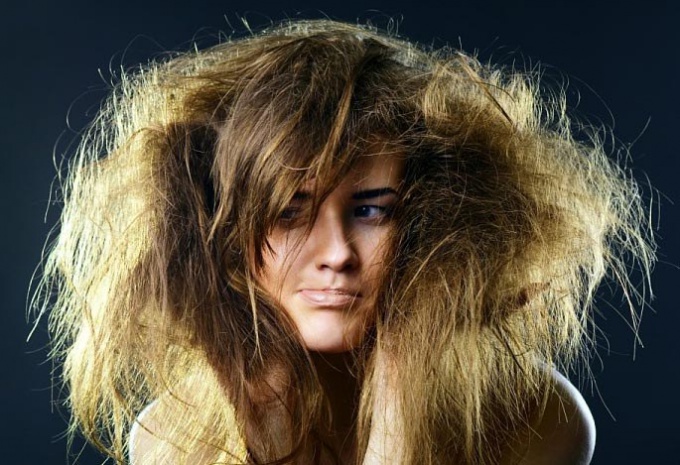 Thin and brittle hair gives its owners a lot of trouble. In addition, they are difficult to lay down, get confused, break and split, they also do not look very attractive, sometimes reminding straw or cobwebs. Therefore, this head of hearing needs special care.
Care for thin and brittle hair: nutrition
Often, thin and brittle hair is the result of improper nutrition. Therefore, to improve the condition of the head of hair, revise your diet by including foods rich in vitamins A, E, C, H, Group B, as well as the necessary minerals – iron, zinc, calcium, sulfur, silicon and selenium.
Prefer non-fat meat varieties and dairy products, eggs, oatmeal, nuts, legumes, fresh vegetables and fruits. Very useful for the restoration and nutrition of hair are carrots, bananas, figs and grapes.
In addition, do not forget about the drinking regime. Daily drink at least 1,5-2 l of mineral still water. Also drink herbal tea and green tea.
Masks for thin and brittle hair
A beneficial effect on thin hair has burdock or any other vegetable oil. Preheat the product in a water bath, rub into the scalp, then wrap the hair with a plastic wrap and a warm towel. After 1-1,5 hours, wash off the mask with plenty of water using a shampoo and rinse your hair with acidified lemon juice with water. Repeat the procedure at least 2-x times a month.
Restore the brittle and thin hair will help mask, prepared from 1-th egg yolk, 1 tablespoon onion juice, 1 tablespoon vegetable oil and 1 a teaspoon of honey. The resulting compress is evenly spread over the hair, put on a polyethylene cap and wrap the head with a warm towel. Keep the compound for 1 hours, then rinse and rinse the hair with acidified water.
With the problem of brittle and thin hair, the burdock root is also excellent. To make it, 4 tablespoons chopped burdock root boil in 0,5 liters of water, strain and rub into the roots of the hair without washing off. Repeat the procedure 2-3 times a week. The course is 2 months.
Washing and combing of fine and brittle hair
To wash fine hair, it is necessary to use well or purified mineral non-carbonated water, or at least boiled. To give volume, to make hair obedient and strong, apply shampoos with keratins and proteins. Rinsing hair is better herbal decoctions, which contribute to the restoration, growth and strengthening of strands.
For combing fine hair, do not use conventional plastic combs and brushes with metal teeth, rather give preference to brushes with natural soft bristles.
Do not forget about the scalp massage, which is recommended at least 2-x once a week.