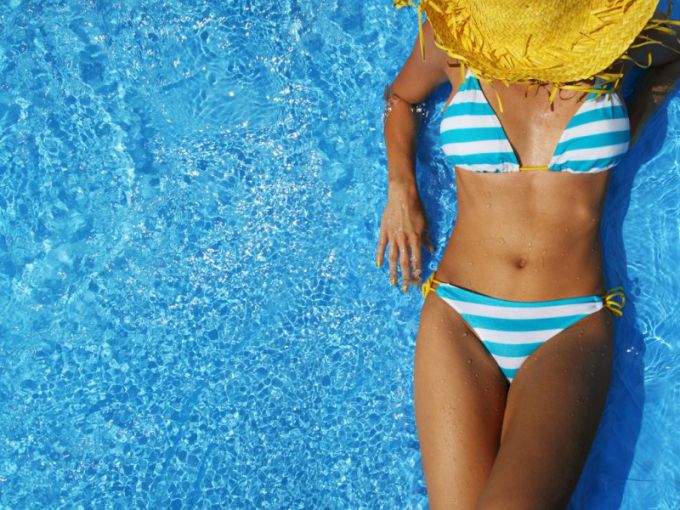 So, you are well rested and tanned. But who would have thought that after a good rest you will have to exercise for your body a special care.
If the skin is peeling off
If the skin began to peel, there is a lack of vitamins and dehydration. In addition, after 25 years, the body starts the aging process. Therefore, the body needs twice as much moisture. So, if you have exceeded this figure, rather take care of the body!
In the home conditions You can get by with vitamin E in capsules that are sold in any pharmacy. This "make-up" will not give an immediate, but a long-term result (improvements will be visible in a month or two). Even if the skin itches, do not scrub it with a towel after the shower, just simply gently pat the body to remove excess moisture. Do not forget to also use moisturizing lotion after every shower visit.
Watch out if peeling occurs only in the summer season. Address to the dermatologist, maybe, at you an allergy on the sun.
Если кожа потеряла упругость
Under the influence of sunlight collagen in the skin cells is destroyed, resulting in the skin losing its elasticity. To avoid this, diligently moisturize the skin.
Remember that the hot enemy is the main enemy for the elasticity of our skin. Also anti-cellulite creams will not help you in this situation. Its choice should be stopped with funds marked "for toning and strengthening."
And most importantly: drink more water. Water is the most useful product for our appearance.