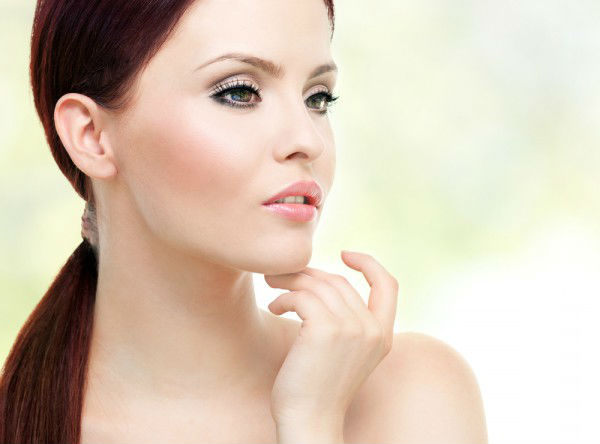 Sensitive skin requires special care and attention. In addition, to care for such skin requires patience. If you follow the recommendations below, you can return sensitive skin radiance and health.
Instructions
Cosmetic products containing in their composition various synthetic fragrances, dyes, acids and alcohol can give skin irritation. Therefore, cosmetics that have anti-inflammatory and antioxidant properties are an excellent choice for sensitive skin.
It is extremely important to protect the skin from ultraviolet radiation. Most sunscreens have toxic ingredients that adversely affect the skin. It is expedient to choose such means with titanium dioxide or zinc oxide. These ingredients give protection to the skin without any side effects.
Green tea effectively protects the skin from harmful free radicals, and also rejuvenates and soothes it.
If you drink 2 cups a day, you can significantly reduce the risk of sun damage to the skin and reduce the effect of aging. In addition, it is recommended that you opt for skin care products that contain green tea.
Weekly exfoliate the skin, thereby eliminating dead cells and stimulating the process of skin renewal, improving its texture. This procedure also reduces the risk of acne and acne, and also promotes better absorption of moisturizers and serums by the skin.
Prepare a homemade face mask by mixing mashed strawberries, yogurt and some oatmeal. Apply on face and massage gently. After this, rinse with cool water and spread the face with a light moisturizer.
But it's important not to overdo your exfoliation. Do this every 11 days.
It is recommended to include in your daily diet foods rich in monounsaturated fats, omega-3, proteins, antioxidants, minerals and vitamins. Such food eliminates the skin from irritation and dryness
Eat more products with anti-inflammatory properties, such as avocados, blueberries, cherries, sweet potatoes, ginger, garlic, turmeric, walnuts, spinach, olive oil and salmon.