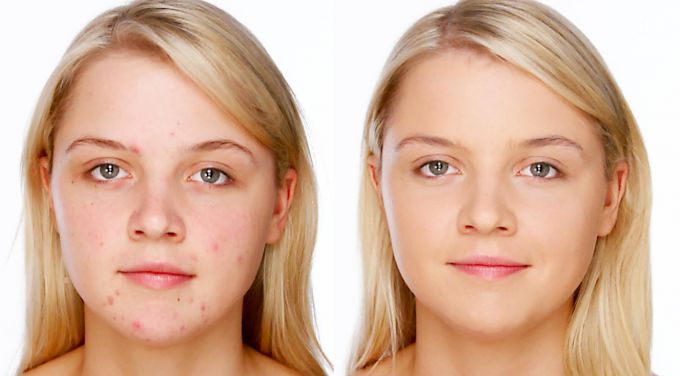 Problem skin gives a lot of inconveniences, and it's not just about appearance, acne and boils cause physical discomfort, and in some cases painful sensations.
Tips and advice from dermatologists will help cope with the disease. First of all, you need to determine the nature of skin rashes, and there are enough of them, here are the main ones:
– Hygienic – insufficient purity of the skin;
– hormonal – during hormonal changes in the body (pregnancy, menstruation, menopause, etc.);
– allergic – occurs with errors in nutrition;
Once the nature of the acne is determined, you can start treatment.
При кожных заболеваниях необходимо следить за чистотой тела, регулярно умываться и принимать душ, использовать специальные тоники и лосьоны для очищения кожи. Полотенце нужно стирать хотя бы через день, чтобы не заразиться повторно, а можно заменить его одноразовым.
With rashes of an allergic nature, they are usually accompanied by itching, you must strictly limit your diet, removing from it (at least for the duration of treatment) all provoking products: sweets, pastries, smoked products, salted, chocolate, alcohol and other allergens. In the course of treatment must take antihistamines.
If the rashes are present not only on the face, but are on the body, clothes should be chosen from natural fabrics preferring things of free cut.
Sunlight helps the production of vitamin D in the body, so gently try to visit the sun more often.
При обильных высыпаниях любого характера можно использовать специальные мази и гели с антибиотиком, их можно приобрести в аптеке.
The presented recommendations need to be performed not only during the treatment period, but constantly, then the skin has the opportunity to acquire a clean and radiant skin.
If you can not solve the problem yourself, it makes sense to consult a dermatologist.