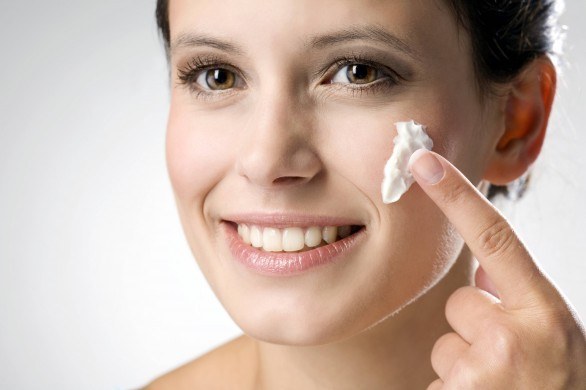 Dry skin with improper care or complete absence is much more quickly exposed to the first signs of aging – small wrinkles. Because of the lack of the necessary amount of moisture, it becomes rough, it seems to be untroubled and weather-beaten. But with daily competent care such a skin looks almost perfect.
Instructions
Get care products suitable for your skin type: day and night creams, cleansing milk, eye make-up remedy, nourishing and toning masks. Creams and cleansing milk must be on a fat basis. And the day cream is desirable to use more light, but with a sunscreen factor, since the sun also adversely affects the condition of dry skin.
Daily cleanse your face of make-up, since the skin needs rest and make-up with a moisturizing cream. Before going to bed, remove the make-up from the eyes with a gentle remedy, wipe the face with cleansing milk, and then rinse your face with cool water. Hot water can not be used in any case, as it will further dry the skin. Then apply on the face of a fat night cream with ceramides or collagen, vitamins A and E. In the morning just wash with cool water and apply a day cream.
Be sure to do face masks, but not more often 3-4 once a week. In doing so, try to alternate the nourishing masks with tonic. The first will moisturize your skin and protect it, and the second will improve its tone. Especially useful are toning masks containing algae and guarana extracts, as well as various microelements.
Avoid intensive exposure to the sun's skin, so it dries it hard, and chlorinated water. Do not abuse
sauna
and a bath. It is also not recommended to use exfoliating and alcohol-containing products, hardening masks and degreased gel preparations. But walks in a strong fog will only be useful, since the particles of moisture on the skin gently activate blood supply.
In case of emergency, when the skin of the face is badly burned or worn, use ointments based on panthenol, compress from pure almond oil or jojoba. In addition, wipe the face steamed in boiling water, but with a cooled bag of chamomile.