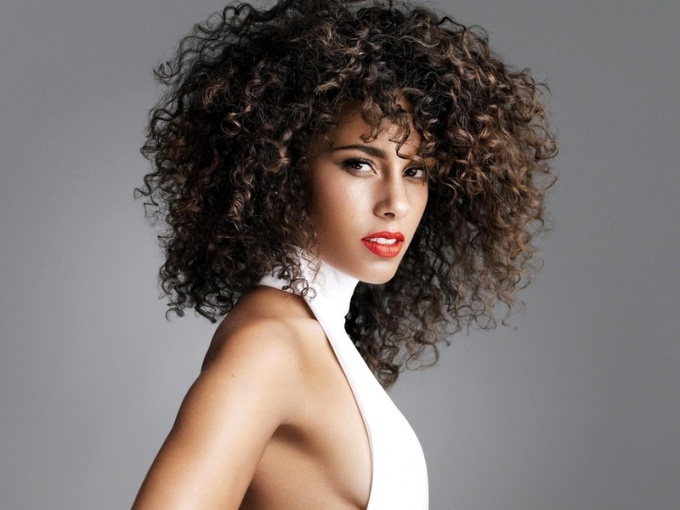 Curly hair has long been considered beautiful. Owners of this type of hair always look feminine and romantic. However, such hair needs special care. How to preserve the charm of the curl and do not damage your hair?
Choose the haircut that fits your hair. It can be like long flowing hair, and a spectacular short haircut. A long haircut will allow curly hair to curl into tight spirals, but for wavy hair such a haircut can produce the opposite effect. In order to choose the perfect haircut, experiment with your hair or ask for advice from the stylist.
Wash your hair every other day. Choose a shampoo and conditioner for curly or wavy hair. Acquire serum for unruly hair and use it while washing or when needed. Apply the serum with your fingers, for this, squeeze half a teaspoon of the product onto your fingers, not the palm. The fact is that it is with your fingers that you can create tight and beautiful curls. Start from the top and gradually go down, letting your fingers through the strands of hair. In the end, once again, walk the entire length of the hair with energetic, clammy movements.
Give your hair the right shape, shape the curls you like. To do this, separate a part of the hair, achieve the desired effect and proceed to the next part. To make your hair look more natural, use a stick with a pointed end. If you use a dryer when drying, the diffuser nozzle can become a good friend. But it should be noted that not all hair dryers are the same. It is better to choose a hair dryer and a diffuser for curly hair. Be sure to follow the manufacturer's instructions. Remember that by itself drying the hair dryer with the diffuser will not save the hair from the untidy and disheveled look. For a quick visual effect, use all the above tips.