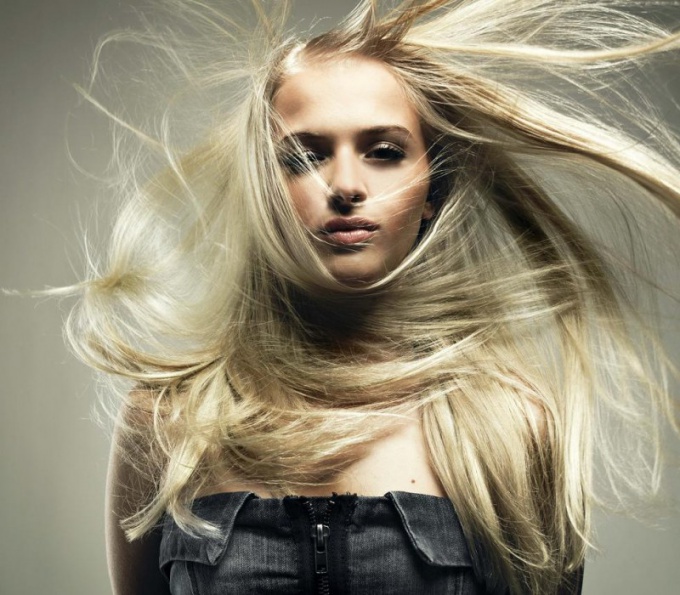 Girls with blond hair have always attracted a lot of male views. But in order not to disappoint the guys who are interested in you, you should look perfect. Shining in the sun, healthy blond hair is the dream of many women and the object of increased attention of men.
Non-natural
blondes
should timely tint the roots of the hair, so that the hairdress looked harmonious and beautiful. Do it best in the salon, where this procedure is performed with less damage to the health of the hair.
Buy special shampoos to care for discolored and blond hair. It is better to choose the remedy, which includes various plant extracts. Do not forget about the shampoo with an ultraviolet filter, it will protect the hair from the negative effects of sunlight.
After washing your head, apply a rinse balm from the same series as the shampoo. This remedy should be kept on the hair for no more than five minutes, after which it must be washed off. You can rinse your head with plain water, which is added with lemon juice or chamomile extract, thanks to these natural ingredients, the hair gets shine and a beautiful shade.
Pay attention to the feeding masks. They are applied to clean, dried and combed hair. Keep them for about ten minutes, and then wash off. Dry the strands with a towel, preferably terry. The hair dryer dries heavily, and the dyed or discolored hair is damaged even more.
Mask for light hair can be made by yourself. Wash your head with shampoo, which is added a pinch of soda. Lightly dry your hair with a towel, then apply honey on the acacia. Remove the curls in a thin fabric or plastic bag, keep the mask for eight to ten hours (leave overnight).
Take a closer look at the toning means for caring for blond hair. It can be shampoos and balms. These substances are represented with a wide range of shade choices, you can make your hair reddish-golden or snow-white, depending on the original tone.
Be sure to take care of the scalp. In this you will benefit from various shampoos and masks that contain marine minerals and therapeutic mud. Give up the comb with artificial bristles, it damages the hair and skin more, the tree is the best.