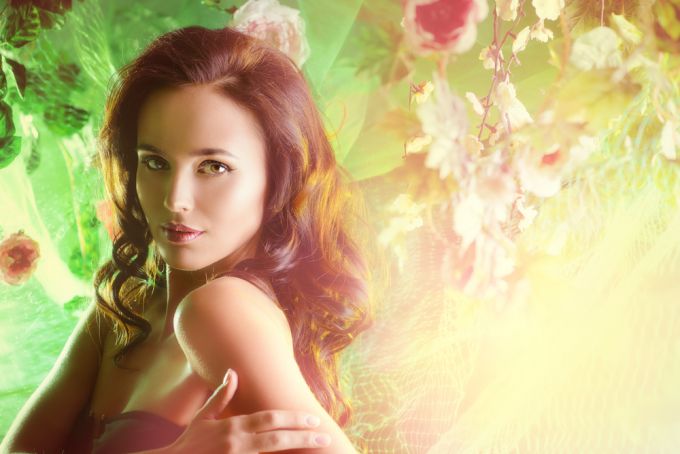 In summer, due to hot dry air, the skin dries quickly, and under the influence of sunlight is subjected to pigmentation and aging. The harmful effects of external factors can be avoided by using caring cosmetics.
Avoid cosmetic preparations and perfumes based on alcohol, as it, evaporating, dries the skin. Look, that in the composition of your summer cosmetics there were no fruit acids, vitamin A (retinol), which make the pigment spots more vivid.
Cosmetics with such heavy components as mineral oils, petrolatum, paraffin, wax, petroleum jelly are not suitable for summer. They clog the pores of cells and contribute to the development of inflammatory processes in the skin.
Applying clarifying cosmetics to the skin is recommended in the evening, so as not to be exposed to sunlight. Otherwise, instead of improving the color of your skin, you risk getting reinforced pigmentation.
Complex facial skin care includes several stages.
humidification
In the warm season, it is mandatory to use light moisturizers tonic, gels, creams, fluids). In addition, it is desirable to spray the face, neck and cleavage zone with thermal water from the spray gun from a distance of 15-20. See this in the morning before applying makeup and periodically during the day if you feel dry. Remove excess moisture with a napkin
Food
To keep the skin resilient and fresh, do not thinner, use as a night care nutritious creams. Only not on an oil base, but on a lighter water. Well, if the composition is panthenol, softening and soothing the skin after being in the sun.
Correction
Activity of sebaceous glands in hot weather increases, and on the face there can be a fat shine. Sebaceous discharge should be moistened with matting or simple hygroscopic dry napkins. After that, you can cover your face with a mineral powder (it can absorb fat). To makeup does not "swim" during the day, use a fixing spray.
Sun protection
To avoid sunburn and unwanted pigmentation, use cosmetics with ultraviolet filters from SPF 30 to SPF 50. You can apply sunscreen for make-up. If you bathe, every time you leave the water, apply sunscreen again.
Lightening
If you can not avoid freckles, you can additionally use clarifying creams and lotions. They, as a rule, contain acids (salicylic, glycolic, etc.), arbutin (natural component, destroying pigments), extracts of cucumber, lemon, parsley, extracts from a tea mushroom, licorice, saxifrage.