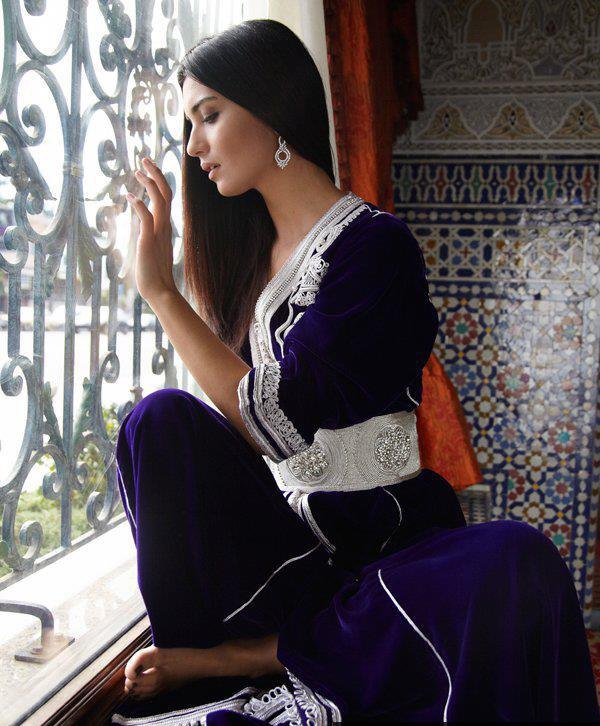 The extraordinary beauty of eastern women can not leave anyone indifferent. And, of course, many girls and women are wondering how to become like an oriental beauty. Anyone can become absolutely captivating, regardless of the type of appearance. Blonde are you, brown-haired or brunette – it's workable. Also, this magical process of external transformation gradually changes a woman from within: she becomes wiser, feminine, calmer and more beautiful than the soul. Her taste changes, her life changes.
The first and main advice concerns hair and is addressed to beautiful blondes and brown-haired women. Since this appearance (as it seems) is quite the opposite of the east. Do not break yourself under the yoke of stereotypes, protect your extraordinary data as a rare diamond. If you absolutely do not go shades of dark, do not torture your hair, do not try to become a burning brunette just for the sake of a dream to become like an oriental beauty. In the appearance of a really beautiful woman, everything should be harmonious, without cruel violence against nature. It is better to take care of the health and beauty of the hair. This is something that really needs to be wasted. Remember Hurrem from the series "The Magnificent Age." White-haired brown-haired woman, who with the help of oriental dresses, jewelery and an appropriate way of life, outwardly surpassed all oriental beauties of the palace.
Proudly raise your head and beat the appearance given to you by nature with elements of oriental dresses, Arabic ornaments, make-up, perfume, and, of course, lifestyle. The result is an incredibly captivating and unique mixture that looks doubly attractive and more interesting for oriental men than just the classic oriental appearance. This is really what other people do not have. Skillfully demonstrate this.
Above, I briefly mentioned the relevant way of life. This is incredibly important and interesting. It includes all aspects, ranging from cosmetics and ending with a pinch of spice, which you flavor the dish. All this will immediately affect your appearance. Feel free to let the east into your life in all its glory.
Music. Modern songs of Arab countries are very different from ours; they are very emotional, in them all the soul of the inhabitants of these countries. You will surely permeate this. Arabic, temperament … Eastern melodies are very transforming the space around us. Of video-Journals learn a few basic movements of oriental dances and dance at home under the favorite songs. Gestures, posture, gait will change. Without noticing, you will become more graceful.
Perfumes, incense, essential oils. They can be brought from a rest, ordered in online stores, or you can choose from the range of oriental fragrances, which is presented in our perfume boutiques. These exciting passionate aromas will definitely affect your attitude and your beauty.
Surround yourself at home with luxurious items of oriental interior – bed linens, candles, dishes, furniture. Get the cosmetics of Arabian brands. Gradually enter into your wardrobe beautiful oriental dresses, tunics of noble materials, jewelry, jewelry, shoes. You will have your own unique taste.
Prepare dishes of oriental cuisine, fill the shelves with oriental spices, olives, prunes, mint … Make mehendi, visit the hammam and oriental procedures for caring for the body, face and hair. If the salons in your city do not provide such services – maybe for the better – doing self-care, filling the shelves in the bathroom with argon oil, natural fragrant scrubs, creams and rose water, you will learn much more about the culture and magical life of Arab women.
In such a fascinating way, you will inevitably change your life, feel yourself a real oriental beauty and of course you will look accordingly. This transformation can not be called labor at all. It's an incredible pleasure to feel like a real woman and a real dream.