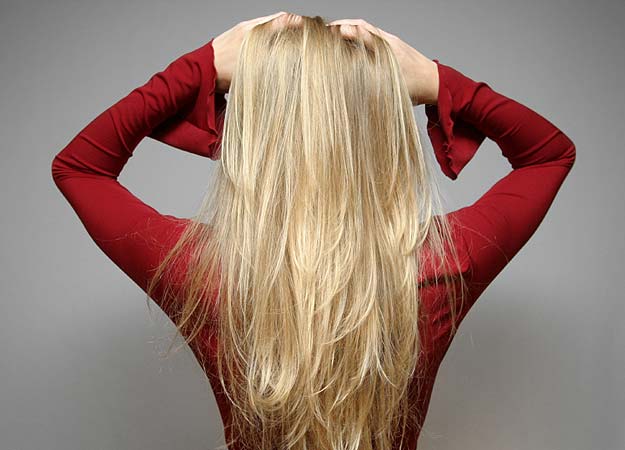 Sometimes you want to change your whole life and often we start these changes with a hairdo. For example, we cut off long hair, make a perm or color from dark to light color. To become blonde, it is not necessary to stain the entire head. You can apply new technologies, and dramatically change your image.
1. Highlighting. When highlighting not all of the head is stained, but only individual strands. With this each strand is wrapped in foil. The advantage of this coloration is that the hair is not as badly damaged as when it is completely stained. Yes, and overgrown roots the not so noticeable, so the procedure has to be repeated less often.
2. Chatou. The hairdresser strongly combs his hair, and then paints himself fleece, without touching the roots. This procedure can be done only once every few months. The color of the hair at the roots remains completely natural, and closer to the ends there are more and more light strands.
3. Stretching color. Hair roots are painted just a tone lighter than natural. The following 5-10 centimeters are painted a few tones lighter. And on the tips – the lightest tone. Suitable for long hair.
4. Bronzing. With this technique, a light shade painted only the upper part of the hair. The temporal and occipital part remains natural. Thus, the light strands cover the dark, which gives a beautiful deep color. It looks good on straight and slightly curly hair.
5. Coloring. The master brightens only individual strands, but is not limited to only one light one, and several shades are selected, which are combined with each other. This way of coloring visually adds volume to thin hair.