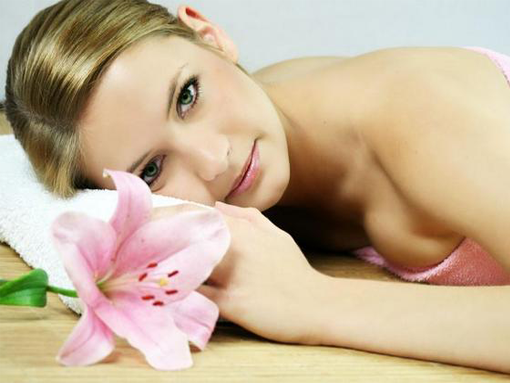 With our crazy rhythm of life, unfortunately, it is not always possible to find a sufficient amount of time to put your appearance in order. But, you see, well-groomed, tightened, healthy people are much more successful, it is more pleasant to deal with them. And as the mood rises, when you read admiration and sympathy in the views thrown at you !? Therefore, you need to regularly engage in yourself, your health and your body.
I propose a certain express course, carrying out simple rules of which, in a very short time, in only 30 days, it can be transformed and become even more beautiful.
Take for a rule, having woken up, on an empty stomach, to eat a tablespoon of flaxseed. Thoroughly chew and drink with a glass of warm water. After half an hour you can have breakfast. Thus, the body is perfectly cleaned, the process is started losing weight. The hair and nails grow stronger, and the skin looks healthier. But before use, consult a doctor, since flaxseed is contraindicated in the presence of stones.
Enter the salad from the boiled beet into the daily ration. It perfectly cleanses the blood, and this can not positively not affect the skin condition and the functioning of the internal organs.
Every day, at least an hour before bedtime, put on your face a self-prepared mixture of glycerin and vitamin E. We buy ingredients in the pharmacy and do the following. In a jar, pour 30 gram of glycerin and add there the 10 oil capsules of vitamin E. Capsules squeezed, piercing them with a needle. The mixture is applied to the cleansed skin, preferably after a light massage with a brush. This composition effectively fights wrinkles and smooths the complexion.
Do not forget to take care of the skin of the body. We use after each bathing a simple scrub, prepared from one glass of sea salt and a glass of fatty sour cream. Mass the body, including the neck, this family with a bast-handgrip and wash off with warm water.
Salt exfoliates keratinized particles and disinfects, and sour cream softens and nourishes the skin.
After water procedures before bed, lubricate your legs with butter, which is added a few drops of peppermint oil. In order not to spoil bed linens and for better softening and nourishment, we put on socks made of natural fiber. In a month your feet will become a matter of your pride.
For courtship for hair, special water is perfect, which needs to be rinsed after rinsing. We dilute 1 liter of ordinary water with 5 drops of menthol oil. Freshness and lightness are assured to you. In addition, this composition helps to get rid of dandruff.
You can use a wonderful hair mask every three days. Powder dry mustard, diluted with burdock oil to the consistency of porridge. Apply to 20-30 minutes for damp hair, then rinse off. Hair will significantly accelerate growth and wake up dozing bulbs.
Do not forget about our cilia. In a thoroughly washed and dried empty tube from under the carcass pour oil of wheat germ. An hour before sleep, we apply a brush on the entire length of the brush. Within two weeks, the cilia will become thicker and longer.
Take care of health, look after appearance, value yourself! As they say in the famous aphorism: "Watch yourself – and then the man will watch you!".