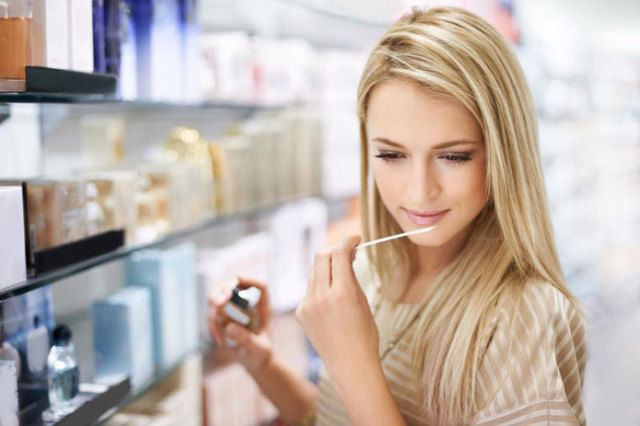 Perfume is one of the most refined and refined elements of female beauty and attractiveness. But did you know that they should be selected according to the color of the hair and the type of character ?!
It is desirable to buy a new perfume ina small flacon. This is due to the fact that in a short period of time you can come to the conclusion that they do not suit you. Thus, it will be easier to part with a small bottle than with a large one.
Keep them in a dark place, away from sunlight, because their components under the action of the sun quickly lose their aromatic properties and begin to evaporate.
And now let's talk about,how to choose the right perfume.
It is generally accepted that there is an 4 type of female personality: romantic, athletic, active and sensual. It is from them that we must build on the choice of spirits.
Romantic The sweetest (but not cloying), soft, exotic and floral scents will be most suitable for people. It is best to select fragrances that reflect the aroma of jasmine, rose and hyacinth.
Athletic girls should buy flavors that resemble tree smells during flowering.
Sensual ladies are most suitable spirits with sugary, heavy sweet smell.
Active Individuals will be approached with tart odors, which will best emphasize their individuality and developed fantasy.
Also, you need to choose perfumes with the time of day. For example, if you are going for a daytime walk, to work, to school, in the institute or in the store, then in this case you can scent with a light floral perfume. However, in the evening, when you decide to wear an evening dress, you need to use perfume with a sharp and heavy smell.
And some more useful tips that will help youcorrectly use perfume:
1. Do not buy perfume, which has nothing to do with the smell of soap or other cosmetic products for face and body care that you use.
2. Perfume, like any other cosmetic, should be used gently and wisely. Do not strangle the skin behind your ears, because it is in this place that the sweat glands are located, which secrete not only sweat, but subcutaneous fat. If this area is perfumed, the smell of perfume will mix with the smell of the skin and, as a result, the fragrance will be distorted and unpleasant. It is better to puff up the inside of the elbows and wrists.
3. Do not use perfume before going to the beach, the pool or the solarium, if you do not want your skin to become red. In addition, even the best and quality perfumes under the influence of ultraviolet lose their fragrance.