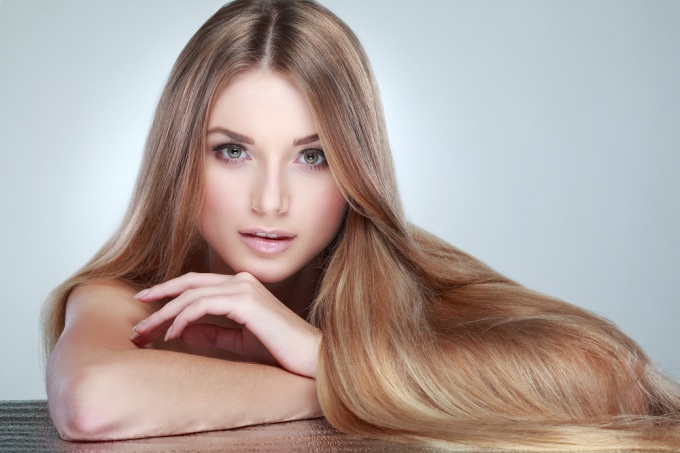 Dandruff – one of the most unpleasant phenomena, which manifests itself in the form of peeling of the scalp and the formation of grayish-whitish scales on it. They not only spoil the appearance of the hair, but also make them brittle, dry and dull. The professional hair care program developed by the Italian laboratory Kaaral effectively removes dandruff and reliably protects the scalp from the formation of new scales on it.
Causes of dandruff
Перхоть может возникнуть на волосах любого типа – сухих, жирных и даже нормальных, поэтому полностью исключить появление белых «хлопьев» практически невозможно. Наиболее частыми причинами образования перхоти считаются нарушение обмена веществ в организме, снижение иммунитета, частые стрессы, однообразное питание и неправильный уход за волосами.
Главный виновник возникновения ненавистных чешуек – дрожжеподобный грибок Pityrosporum ovale (Malassezic furfur), живущий на обильно снабженных сальными железами участках кожи каждого человека. Безобидным этот микроорганизм считается лишь при отсутствии способствующих его активному размножению условий, а именно изменений в защитной биологической системе поверхности кожи головы.
Результатом резкого увеличения активности Pityrosporum ovale является нарушение процесса обновления кожи волосистой области головы и, как следствие, появление значительного количества плотных чешуек, состоящих из неокончательно омертвевших клеток, т.е. перхоти.
Included in the means of the line Kaaral K05 active substances effectively eliminate the manifestations of dandruff, quickly normalize the condition of the epidermal cells of the scalp and prevent the recurrence of whitish scales. The main components of professional products Kaaral K05 are anti-inflammatory and antibacterial action of tea tree extract and reliably protects the scalp from the accumulation of toxic substances on it, an antifungal drug – pyroclone olamine.
Stages of application of the program against dandruff Kaaral
The high efficiency of Kaaral products is achieved through the use of natural active components, modern equipment and innovative technologies. Most of its ingredients, like cosmetic products themselves, are produced at its own brand plant in Italy, which is an additional guarantee of their excellent quality, safety and compliance with environmental standards.
The anti-dandruff program Kaaral provides for the alternate use of all components of the Kaaral K05 series.
1. The first stage of the application of the program against dandruff Kaaral is purification from toxins and interfering with the normal viability of the cells of the scalp of substances. The best assistant in this are the drops of pre-treatment of Pre-treatment Drops, which help to open the pores and ensure the readiness of the scalp to lead to further stages of treatment. To rub the drops in the scalp follows massaging movements for several minutes.
2. Next, you need to thoroughly wash your head with professional shampoo Dandruff Removing Shampoo and get wet hair with a dry towel.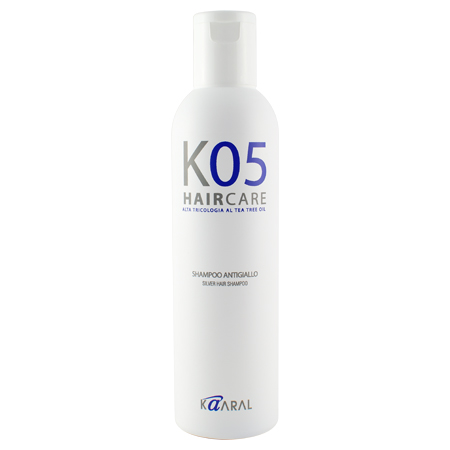 3. Завершающий этап применения программы против перхоти Kaaral – равномерное распределение по волосистой области кожи головы лечебного лосьона Anti-dandruff Lotion. It is recommended to perform the procedure with massage movements for several minutes. The amount of formulation for one application is determined from the calculation of the 1 drop on 1 square. cm of scalp.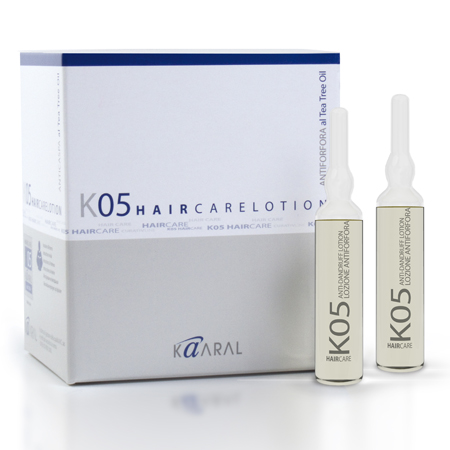 Для достижения наилучшего лечебного эффекта использовать препараты профессиональной серии Kaaral против перхоти следует дважды в неделю на протяжении 1,5 месяцев. При возникновении необходимости закрепления результата лечения программу рекомендуется повторить через 3-4 недели после завершения первого курса.