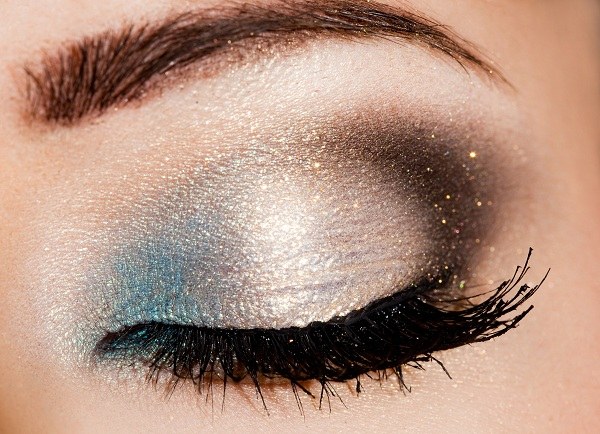 You can look unique and bright not only with the help of a dress, but also with make-up. Applying on the eyelids of the sequin, you will become more radiant and extravagant. But it is necessary to know how to make brilliant make-up at home.
Instructions
Prepare the skin. Clean it, using a special tool – a scrub, lotion or tonic. Then lubricate it with a moisturizer and wait until it is well absorbed. If there are dark circles under the eyes, disguise them as a proofreader.
On the lower and upper eyelids to the eyebrows, apply the foundation with a finger or a special brush. After this, carefully and carefully blend.
Apply a small amount of powder to the base. Remember that it's better to apply shadows only to it and the main thing is that there are not too many of them. In addition, do not forget to shade the transitions, so that there are no sharp boundaries. Thus, sequins will look more natural.
The next step in applying makeup is drawing the arrows with a pencil or liquid eyeliner. Draw a neat thin line as close as possible to the line of eyelash growth. Begin drawing the arrow from the inner corner of the eye to the outer corner. If desired, you can draw a line not only on the upper, but also on the lower eyelid.
Now proceed to applying the sequins. Do this with a wet applicator. If they have friable texture, you can attach them with glue for eyelashes. Take a small amount of sequins and gently apply them on the eyelids from the inner edge of the eye. To enhance the brilliant effect can impose a sequin and on the eyebrows.
If suddenly you have got too thick layer, blot the glitter with a cotton swab or a swab. Do not use too light shades, they are able to visually make more visible wrinkles around the eyes.
Complete the process of painting eyelashes with mascara. To achieve the best effect and long-term make-up, apply it in the 2-3 layer. After that, comb the eyelashes with a special brush to remove the lumps, and if desired, twist.