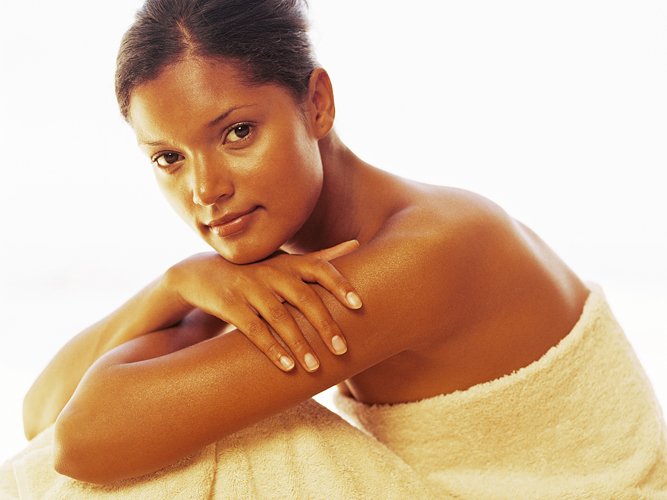 Beautiful tanned skin can be achieved at home, for this does not necessarily travel to southern countries. But to get a natural tan with the help of cosmetics is not always possible, usually the reasons for this are improper execution of the procedure of application or contra-indication of the doctor. To your skin has become beautiful and has acquired a natural bronze tan, you need to be able to correctly use such a cosmetic means as self-tanning.
You will need
– cellophane gloves;
– a cream or molochko for a body;
– sponge.
Instructions
First you need to do hair removal and take a shower, otherwise the tan will lie unevenly. Before the procedure, the skin is cleansed with a scrub. Then you can apply self-tanning.
Before applying tanning, gloves should be worn, it should not be applied with bare hands, as they can darken strongly.
Autosunburn is mixed with milk or with a body cream, so it will not be so saturated, it will look more natural and lie more smoothly.
It is better to apply a self-tanner with a sponge, since it is faster than just hands. Begin with your feet, move upward. It needs to be done very quickly, since the self-tanning substance is absorbed in just a few seconds. When applying the product on the neck, elbows and knees – it is important not to overdo it, otherwise these areas can become stained.
To put a tan on the face, you can use cotton pads. Since the face is the most noticeable part of the body, it is necessary to apply the tan very carefully. Do not apply self-tanning on the eyelids, lips and skin under the eyes.
After you have applied self-tanning, do not immediately wear clothes, it is better to spend some time standing up. During the day you can not take a shower, as the first time tan is not very persistent.
If the tan is still applied unevenly, then it can be washed off with a scrub or milk for the body. If there are dark spots somewhere, then they should be slightly corrected by hydrogen peroxide. This tan lasts for an average of five days, after which it is necessary to conduct additional procedures.