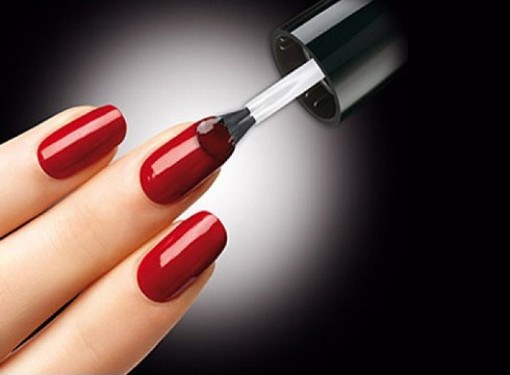 Having learned to apply the varnish on your nails, you can at any time be able to refresh the manicure. Correctly applied enamel lies in a level, non-translucent layer, it does not break and does not slip off the nails. To master the art of manicure, you will have to spend time on training and stock up on quality varnish, diluent and flush.
You will need
– nail polish remover;
– nail polish;
– base;
– Top cover.
Instructions
Remove the old varnish from the nails. Then wash your hands and dry them well. Apply the lacquer only on completely clean and dry nails. Move the cuticle to the base of the nail – this will free the nail bed and make the manicure more neat.
Cover the nails with a protective base in one or two layers. It will protect the plate from yellowing and add a manicure of stamina. For brittle nails, a base with calcium and vitamins is suitable, apply varnishes with a lot of sparkles with
microfibers
.
Choose a varnish. For everyday manicure shades of medium saturation, matte or glossy. For evening design, choose varnishes with glitter or holographic effect. It is easiest to use soft glossy varnishes and glossy products. Matte, "sand" and other varnishes with special effects require skill in applying. It is most difficult to accurately apply funds with mother of pearl, leaving strips on
nails
.
Stir the varnish before painting. Do not shake the vial, turn it over and rub between the palms – the product will become uniform. If you want to use glitter varnish, turn the bottle upside down a few hours before the manicure and leave it in that position. The glistening particles settling to the bottom will move to the surface of the lacquer and you can apply them to the nails.
Dip the brush in the varnish, install it in the middle of the nail, closer to its base. Smoothly move the brush to the cuticle, and then draw a line to the edge of the nail. Repeat the procedure by painting the side of the plates. This method is suitable if the brush is wide and flat.
If the brush is thin, apply the varnish differently. Draw a varnish and brush with an arc at the base of the nail, repeating the cuticle line. Then again, dab the brush and paint the remaining surface with a few strokes from the bottom up.
Dry your nails and cover them with a second layer of enamel – this will definitely manifest the color of the product. Translucent varnishes require a three-layer application. In conclusion, dab the brush in the vial, lightly wipe it off the neck and paint the end of the nail – this will prolong the life of the manicure.
Закончив покраску, нанесите на ногти верхнее покрытие с эффектом глянца. Оно сгладит неровности лака и придаст маникюру стойкость. Очень удобно покрытие, сочетающее свойства топа и сушки – оно за пять минут высушивает несколько слоев лака. Наносите его толстым слоем, от кутикулы до кончика ногтя, не забывая захватывать и боковые части пластин.