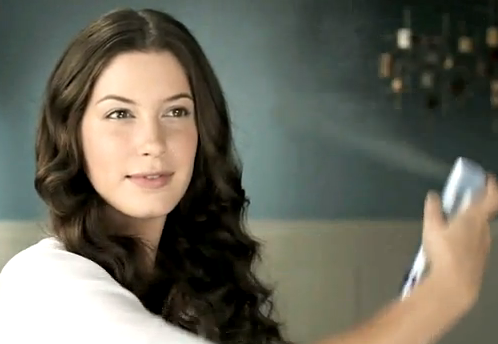 Hairstyle – this is the most important element of appearance of any beauty. Almost every morning of modern fashionistas begins with hair styling. Modern stores offer a huge number of tools for styling: mousses, foams, gels and, of course, varnishes.
Instructions
To lay hair with lacquer is very simple. But the fact is that lacquer – this is almost the last stage of creating a hairstyle. To begin with, the hair needs to be given the shape you need.
If you
short hair
, and you want to give them volume, then you need to wash your hair, then dry your hair and go to the styling. For laying you need a hairdryer and a wide comb. Lift each strand alternately, winding it on a wide comb, and move the hairdryer along with the comb. To fix the result, take the lacquer and apply it evenly to all the hair. Before using this cosmetic, it is better to close your eyes, since hitting the elements of the varnish on the eyes can lead to unpleasant consequences.
If you want to get beautiful curls, then you need a curling iron, a comb and, of course, a hair spray. First you need to wash your head and dry it. Next, take a curling plate and, twisting strands, curl them. Then fix the result with varnish, in this case it can be sprayed on each curl separately.
A very fashionable haircut is the combed hair. Lifting one strand, starting from the selection and below, comb each of them with vertical movements. After giving the volume of the first strand, fix it with varnish and proceed to the second. When all your hair is brushed, put them in the final hairstyle and again fix it with lacquer.
It is better to purchase a high quality hair spray, as this will lead to a faster result, stronger fixation and less harm to the hair. If, when combing your hair, you use an insufficiently high-quality varnish, then before proceeding to the second strand, you must wait for the complete drying of the varnish on the first.