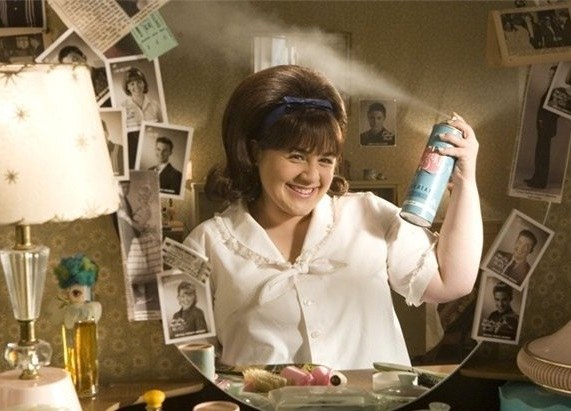 Professional stylists perform miracles with curls of any structure and length. If you know how to apply hair spray, you can refuse the services of a hairdresser and make beautiful hairstyles yourself.
Instructions
Women who grew up in the USSR still remember the "Lovely" varnish, which was used for any type of styling. Today there is a huge assortment of products that do not make your hair worse and does not spoil its appearance.
Particular attention should be paid to choosing a hair spray in the summer. It is recommended to purchase a product with caring keratin. A strong fixing lacquer is used to fasten individual strings. Medium fixation means for laying tufts, braids and other hairstyles. If you want to spray the hairspray on loose hair, it is worth choosing a flexible fixation product. Such a tool will allow the locks to fall a natural "living" wave, while preventing their tangling.
To all those who are interested in how to apply hair spray, it is recommended to pay attention to the design of the bottle. The presence of a spout signals that the product is intended for modeling the root volume. Such a tool can be applied to both dry and damp hair. The latter option implies the subsequent laying with a round brush and hair dryer.
To lacquer lay evenly, it is necessary to spray it from a distance of 20-30 cm from the head of hear. Before applying the product, you must shake the bottle.
To create a natural volume, you can simply comb your hair, tilting your head down, and spray the varnish at the roots in a stream. Then take the vertical position and lightly shake the hair. You do not need to comb your hair.
There are gentle water-based varnishes, which are used as follows. First, the product is sprayed onto the dried, clean hair at the roots. After the varnish dries, the curls are carefully combed and fit into the hair. Then the hair is again covered with a small layer of varnish. In this way, you can even out wavy hair and slow the process of dirtying the scalp.
In addition, if the hair spray is sprayed and threaded on curlers, you can avoid using mousses and gels. The varnish, unlike the froth, makes the curls shiny and does not contaminate the roots. As a result, the hairstyle keeps well and looks natural.
Even the best quality varnish can not be left on hair for the night. It is necessary to take a wooden thick comb and carefully comb out the styling remover from the tips, beginning with the tips.
It is very difficult to wash the hair spray with shampoo. Therefore, it is worth adding a handful of soda or rye flour to the detergent. After that, carefully rinse your hair and apply balm.