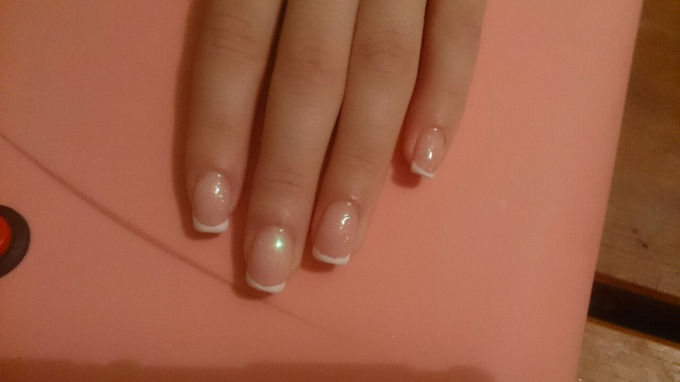 Beautiful and neat female hands – this is always a reason for admiration. The last time to make a manicure more durable has become somewhat easier. For this, gel-varnishes are used, which, if properly applied, can be preserved without damage on the nails for two weeks.
You will need
You will need:
– grinder;
– degreaser;
– base;
– gel-varnish;
– finish;
– Ultraviolet lamp.
Instructions
First, the nail plate should be ground. For this, a special nail file is used, the texture of which is very gentle and smoothly aligns the nail without leaving scratches. Do not use a conventional nail file, even a fine abrasive. Degrease the surface of the nail with a special product or alcohol, vodka, acetone-based agent.
Then cover the nail plate with a primer. With the correct coating, the primer evaporates immediately after the brush moves.
We put the basis for gel-lacquer. The agent is applied in a thin layer, sealing the tip and ends. Dry the basis in the UV lamp for 2-3 seconds.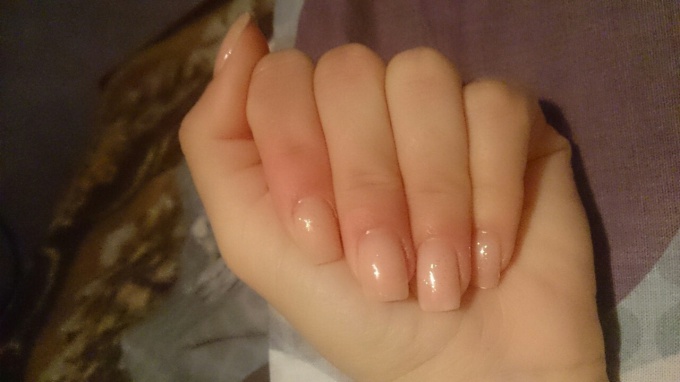 We apply a colored varnish or, if it's a jacket, white on the tip of the nail. Also seal the ends and the base of the nail plate. Dry in a UV lamp from 2 minutes, some varnishes require a little more time to fully solidify. On each bottle the necessary drying time is written.
Then we apply the second layer of varnish in the same way as the first one. Dry in a lamp from 3 minutes.
Cover the finished result with a fixer, sealing the borders of the varnish on the ends and base. Sushi 2 minutes.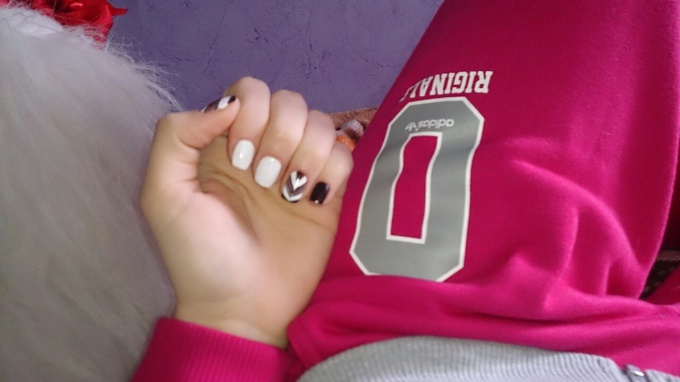 If necessary, remove the sticky layer with the same degreaser.