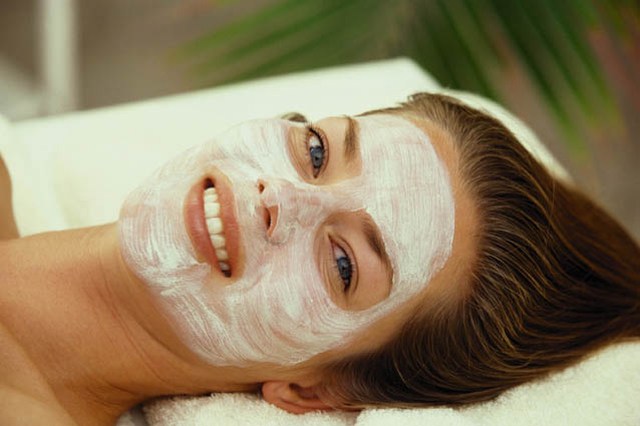 The mask is the most simple, convenient and accessible procedure. If it is carried out correctly, you always achieve a positive result. In a word, masks are a salvation for eternally hastening, but still remembering women about themselves.
In the composition of cosmetic masks are introduced various substances, which determine the special effect of each type of these procedures. The presence in the mask of fats and fat-like substances, paraffin, emulsion wax has a softening effect.
The predominance of talc, flour, starch, white clay – drying and anti-inflammatory effect. Introduction of the mask of boric acid, resorcin, calendula has anti-inflammatory, as well as disinfectant effect. Perhydrol, parsley juice, lavender oil, lemon juice promote clarification.
Presence in the composition of masks juice or extract of aloe, extract of hops, ginseng, eleutherococcus, magnolia vine, parsley, chamomile, royal jelly, algae has an effect similar to that of estrogens, which improves the skin condition, reducing age manifestations. Mineral salts and vitamins, which are present in masks from fruits and vegetables, well tone, soften and renew the skin, helping to relieve fatigue and maintain a fresh complexion.
The rules for the use of face masks:
– Masks should not be overdone,
– masks are applied from the bottom up to the pre-prepared skin for 15-20 minutes,
– most often the mask is washed off with swabs soaked in herb tea or tea, if there is no special indication,
– If after applying the mask you will feel a burning sensation on the skin, wash it off ahead of time. Most likely, you have an allergy.
Masks are divided into 4 type:
– Pasty masks – have a high percentage of solids.
– Liquid masks – have low viscosity. They are easier to impose on the face, and they dry up faster.
– Wax masks include wax, paraffin, lanolin.
– Powdered masks are used to soften the skin. They contain biostimulators (vitamins, extracts and extracts).
It's best to lie down during the mask action. Try to relax as much as possible. It is recommended to avoid conversations and active facial expressions, so as not to violate the integrity of the mask.