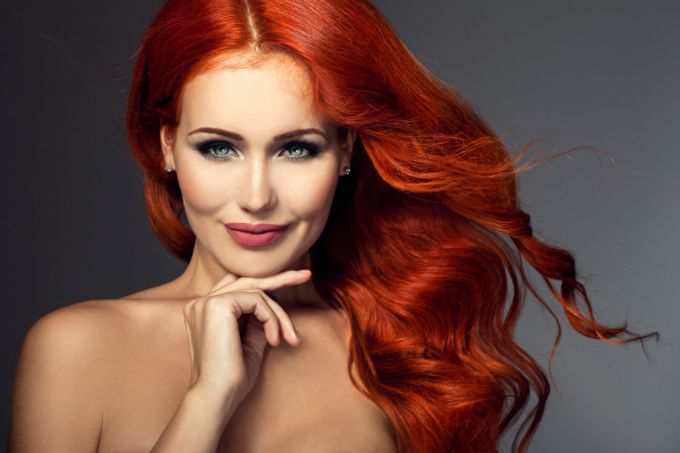 Brilliant, healthy hair is the dream of every woman. Although why dream? Today, salon treatments offer the full range of hair care and treatment with maximum effect. What procedures can you pamper your hair?
Botox for hair. Do not be intimidated by such a name. Here we are not talking about injections and even botox. This name is only a bait, although it accurately reflects the result after the procedure – updating and smoothing the hair. Knocking in the head will not be anything, but will only apply a special restorative composition, after which your hair will really "rejuvenate."
During the procedure, ampoules with a special composition are applied to the surface of the head and hair. The main active substance in it is the intra-silane. Penetrating the structure of the hair, intra-silan fills itself with the smallest damage, forming a flexible frame and strengthening the hair.
After the ampoule with intra-silane, another composition is worn on the hair, which fixes the action of the substance, protecting it from washing away. You will see the result after the first procedure. The hair becomes smooth, shiny, the "fluff" disappears, the curls straighten, the cutting tips disappear. And most importantly, this effect persists for 9-10 weeks, after which the procedure should be repeated. On dyed hair botox is best done not earlier than two weeks after the staining procedure.
Is it possible to do such a procedure at home? A series of products for home care exists (Estelle, Loreal, Inoar). But keep in mind that they, of course, will not give such an effect. They can be used as a supporting procedure after the main procedure, held in the salon.
But this hair restoration procedure does not suit everyone and has many contraindications. Botox is contraindicated in pregnant women and nursing mothers (the substance penetrates the scalp), the elderly, as well as those who have wounds and abrasions on their heads. Also, individual intolerance of drugs that make up the serum and an allergic reaction is not canceled. If after the session you have an itch, an allergic reaction, hair loss, contact a trichologist or dermatologist.
After the procedure, you should refrain from drinking alcohol and not visit the sauna and bath for a week. Also during 4-5 hours, you can not put your head on the pillow and you can not wash your hair the first 2-3 days. After the procedure, the hair needs special care. Wash your hair with a shampoo and a special professional balsam.