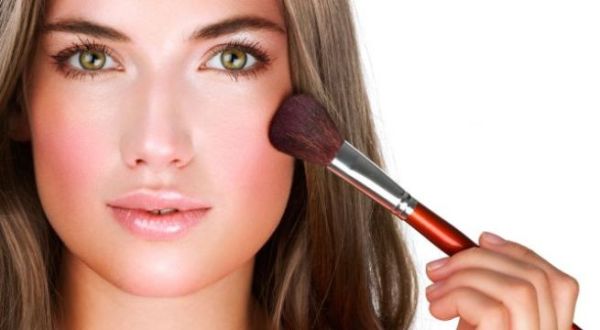 The use of blush instantly adds beauty to the face. They help to emphasize the contour of the cheeks and create a pleasant natural glow on the face, in the event that they are properly used. Learn how to apply blush to create a perfect make-up.
You will need
– blush;
– Brush for blush.
Instructions
Most importantly, never buy blush, just by looking at them. Test the makeup on your face if you have not applied any make-up before, or on the inside of your wrist. The correct color should look natural on the skin.
Tone must match your complexion. If you have a light skin tone, then you can pick up some beige or pinkish tones, as well as translucent colors. If you have dark skin, then you need to choose more saturated colors such as bronze, red or apricot hues to successfully emphasize your dignity.
It is equally important to know where to apply blush. Start with the bottom of the cheek and move the top. Use a wide form of the letter "U" to apply blush. If you have a wide face, just beautifully distribute them on the cheeks. Avoid applying blush on the sides, as this will make your face even wider.
Always choose well-lit places when applying blush to your face. Avoid the yellow light, as it will give you the false impression that your makeup looks good, although in fact it will not be so.
The end result should look like it's like you just returned from training. Cheeks should have a healthy radiant shine. Blush should complement makeup, but should not be striking.